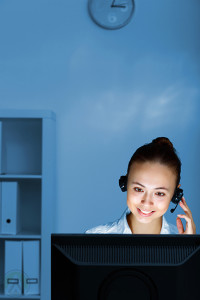 Aside from strong leadership, reliable methodologies, and loyal customers, companies need a steadfast clientele that will support them continuously. While these are attainable through time and practice, a dedicated client list is something most, if not all, businesses have less control over than they would like. Consequently, companies need a customer service provider that can deliver reliable and efficient solutions.
As the popular saying goes, Customer is King. A happy customer means more transactions in the future while an irate customer equates to lost business opportunities. Of course, there is an evident challenge: how do you please the majority of your customers if they have unique needs and desires?
This is where staunch customer service comes in. With customer-centric services customized to improve client satisfaction, a company s client list is bound to reach new heights. However, superior customer service is not as simple as having an employee oversee the phone lines. You need someone who can improve customer experience, and boost overall client satisfaction. Take note of the following:
Accessibility
Informing customers to send their inquiries, complaints, and suggestions through snail mail will not work if you want to retain their businesses. Customers respond positively if they can reach companies easily. You must provide assistance in all available mediums - from emails, chat support, and responses on social media sites, to answering phone calls and other forms of real time communication.
Availability
Apart from being accessible, you also need to be constantly available. It does not make sense if the customer has to stay on the line for an hour, only to talk to an agent for five minutes. Similarly, you should be available at all times as customers require immediate response.
Knowledgeable and Suitable Response Team
Customers would find it frustrating to call a hotline only to find out that the agent has no idea how to rectify the problem. What s more frustrating is if the agent is impolite and brash in dealing with agitated customers. Your staff must provide an accurate and prompt service without further aggravating a caller.
Customer service is the life of every company. If you cannot appease irate customers or convince new ones to bring their business to your company, then you will not thrive.
All these things may be too much if you don t have the resources to house full-time customer service staff. It may be the time to look for experts. Customer service is one of Open Access BPO s flagship programs. With Open Access, you can take advantage of competitive call center services without the corresponding overhead. Our highly trained and experienced Filipino call center agents can provide you with topnotch services while also delivering reliable service with little to no downtime. We offer services for Billing, Account Inquiries, and other non-voice and voice-related customer service.