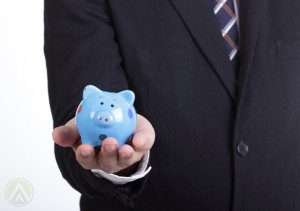 Good inbound customer service comes with expenses. In fact, in today's competitive market, you need to go beyond industry standards and invest in transforming your customer service initiatives into something that will exceed the expectations of your customers.
Spending for customer service is definitely a worthwhile decision as it will help boost revenues by driving customer retention and enhancing your reputation among prospective clients.
Ramping up service quality
Investments to improve your customer care initiatives come in different forms.
To ensure that you're easily accessible to your customers, you can extend operations by shifting from regular office hours to 24/7 availability to assist customers who may not be available during the day. Aside from the standard phone and email support, you can also provide additional channels such as social media and live chat.
Just as importantly, you can improve the performance of your inbound customer service representatives with continuous live scenario QA so that they can be more equipped to handle common and advanced customer issues as they occur.
Moreover, technology as well as recruitment and training of more people require additional expenses. The key phrase here is smart spending. According to the Pittsburgh Post-Gazette, you need to balance costs and benefits when it comes to customer service spending. Revenue should be greater than the incremental cost to make for higher profit margins.
Investing in this aspect of your business has many benefits. High quality customer service can assist in marketing through word-of-mouth and lessen operational costs by reducing the volume of customer complaints that a call center handles.
In addition, it makes for happy customers, which leads to repeat sales. According to Forbes, a 10% improvement in customer experience translates into an exponentially increased revenue, so you are guaranteed to rake in higher profits.
Poor customer service costs more
On the flip side, poor inbound customer service may cost your business dearly. According to an infographic by Buffer, 86% of customers quit doing business with a brand after having a bad experience. Moreover, on average, customers share their negative experiences to 16 other people.
This can mean lost sales opportunities and a dent in your brand's reputation, which may push people away from your brand. You may even have to spend more in damage control and reputation management.
In conclusion
You don't necessarily have to spend a lot of money for your customer service initiatives. Instead, you need to assess how well your business is doing in this area and make changes as necessary. Your customers will be thankful for this investment, and this, in turn, can reflect on your bottom line.