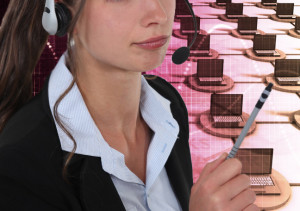 Outsourcing technical support not only addresses customer concerns, it's also an effective way to introduce your brand and keep its reputation positive.
When customers interact with your technical support team, they form a more impactful perception about your trade name than they do when they are exposed to your mass marketing efforts. The way your representatives present themselves and handle customer complaints contributes greatly to your brand's image.
Front-liners as brand builders
Your technical support representatives are at the frontline of your business, especially if you company sells electronics and other tech products and services. They're the first people your customers can reach if an issue arises regarding the use of your products. If the problem is addressed accurately, they build your brand's reputation customer by customer.
How do you know if your tech support team is building your brand? See if they do the following:
They put your values into practice.
Your brand probably has a tagline. Is the message of that phrase being embodied by the people your customers turn to for technical needs? Say for instance, your company lives by the words "Service with a smile." When a representative answers the phone, do the callers hear a happy tone at the other end of the line?
They understand your customers' experience.
Instructing callers to set their browsers is one thing; ensuring that they do so correctly is another. In some cases, the failure to clearly deliver help instructions can cause more problems and even prompt people to leave their service providers. This should never be the case for your customers.
Their goals are aligned with the goals of your public relations team.
Your PR people (including your advertising and social media marketing teams) ensure the cleanliness of your name, and the service your tech support gives should yield the same result. To achieve this, the two teams should be acquainted with each others' goals. It would also help if they consult each other in solving company image issues.
The process of outsourcing technical support should include not just finding the right outsourcing partner but also training your people to carry out service according to your values, your goals, and your customers' experience.