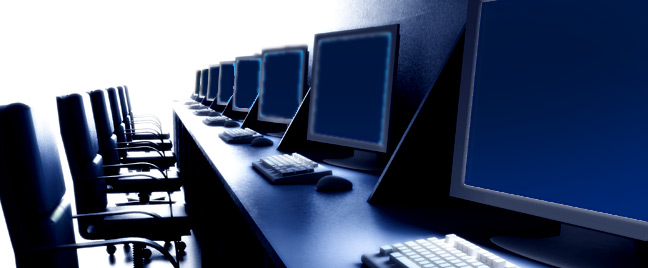 The physical qualities of a telemarketing call center can affect the performance of the people working there. Office elements such as the equipment used by your employees, the space they are moving in, and even the decorations they see can give either comfort or distress that dictate the level of their productivity while at work.
Facilities and space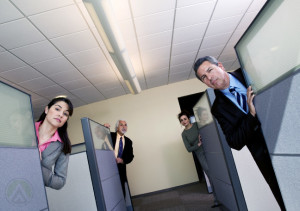 Work performance would definitely be affected if there are looming dangers or health hazards around, so your call center facilities should follow government, safety, health, and even comfort standards.
The criteria can vary from country to country, so you should be acquainted with land and building regulations of the place you are outsourcing to. Know which bureau implements the rules; for instance, you should read HLURB requirements if your telemarketing will be done in the Philippines.
The space should be adequate for the number of people you have in an area and the functions they would be carrying out. In Canada, the basic workstation of a telemarketing call center representative should ideally be 42-52 inches x 60-72 inches in area. For functions requiring more people and a specific task, the dimension should of course be different. Assess if one cubicle is too cramped for three people or if partitions are needed for privacy and noise reduction reasons.
Since telemarketing has subcategories, it might be wise to group people according to their duties. For example, those receiving inbound calls can sit together, and the lead generation team can be placed in a separate part of the office. Wall Street Journal, however, suggests mixing people with different roles and shuffling seating arrangements from time to time, as it promotes positive energy.
Still, no matter how you organize your office space, the arrangement should encourage interaction, as studies, particularly the one done by DDI, found that high quality interactions between workmates and their leaders drive productivity.
Equipment
Equipment also falls under the physical attributes of your office. Telemarketing is usually done over the phone, so each of your employees should have the appropriate apparatus and software needed to make, receive, and record calls. Make sure that every form of technology is well-maintained and fully functional to prevent performance hindrances or operational delays. More importantly, see to it that you are following and updated about FCC rules when using any call equipment.
Design
Colors should not be taken lightly when putting together a telemarketing call center. Various studies claim that color schemes play a great role in defining mood, performance, and overall productivity in an office.
It was mentioned before that interaction inspires productivity, so you might want to paint the walls of your office lounge with warm colors like red, orange, and yellow because they encourage cheerfulness and sociability. Within the actual workspace or production floor, cool hues such as blue and green are advisable because they improve concentration and productivity.
How your employees decorate their table or computer desktop can affect their performance too. Their favorite TV shows or bands may serve as a work inspiration, but they can also distract workers from their duties. Personal photos might also serve as a reminder of outside duties and problems that block focus. It is up to you how many and what kind of decorations, plants, or any other add-ons are allowed on each person's table, or if they are even allowed at all. There should be a balance that wouldn t make your people feel repressed and wouldn t come in the way of office duties as well.
A quick recap: the facilities, space, equipment, and design of your office can improve your employees' productivity if chosen and combined ergonomically. The productivity of your workers can say a lot about your leadership and can translate to your business' profits, so try to give them the most ideal working environment where they can perform their best.