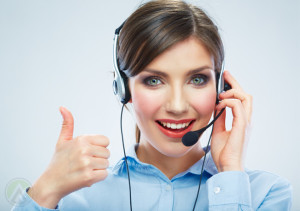 The Federal Communications Commission (FCC) has implemented new rules for telemarketing effective this October, and this is certain to affect telemarketing campaigns in the Philippines. Here's what you need to know about the recent FCC updates and a set of best practices in the industry.
What the new rules cover
According to Bloomberg Law, the new FCC rules require telemarketing companies to obtain "prior express written consent" when placing calls to mobile phones and residential lines using an automatic telephone dialing system (ATDS), more commonly known as "robo-calls."
The consent should include proper authorization by the customer to receive advertisements or telemarketing calls. Telemarketing companies should obtain the signature of a customer, whether handwritten or in digital format, as indicated by the E-Sign Act.
This invalidates oral consent as previously known, such as the act of customers turning over their phone numbers to telemarketers. It also removes the exception for "established business relationships" of pre-recorded calls.
What businesses should do
Businesses should take a good look at the current practices of their telemarketing campaigns in the Philippines.
Some businesses do not use pre-recorded calls, but for those who do, the best approach is simply to comply. The penalties are steep: those who incur violations will have to pay $500 for negligence or $1500 per willful calls made.
Businesses that have previous records of written consent need to review if these papers conform with the requirements of the new FCC rules. They should also obtain written consent in the early stages of consumer relationship—during purchase or through special offers, promotions, and contests.
The alternative would be to stop using an auto-dialer altogether. Loeb & Loeb also lays out certain best practices for telemarketing. According to the law firm, consents should disclose intention to send SMS text messages and identify the name of the specific seller. They should also keep a filing system as proof and be cautious in using and buying phone lists.
In addition, businesses are advised to seek legal assistance in interpreting the law. For instance, a New York-based law firm writes that a call center software may qualify as an auto-dialer as per the FCC's definition. Finally, businesses should do their homework by researching about state laws, which may include regulations different from those of the FCC.