Customer experience (CX) has been undergoing quick significant changes since the COVID-19 pandemic as consumers continue to shift from brick-and-mortar shopping to ecommerce.
What does this mean for businesses? Obviously ramping up efforts to digitize most of their services will be a norm in 2023, but what other trends should business owners look forward to?
The Ecommerce Shift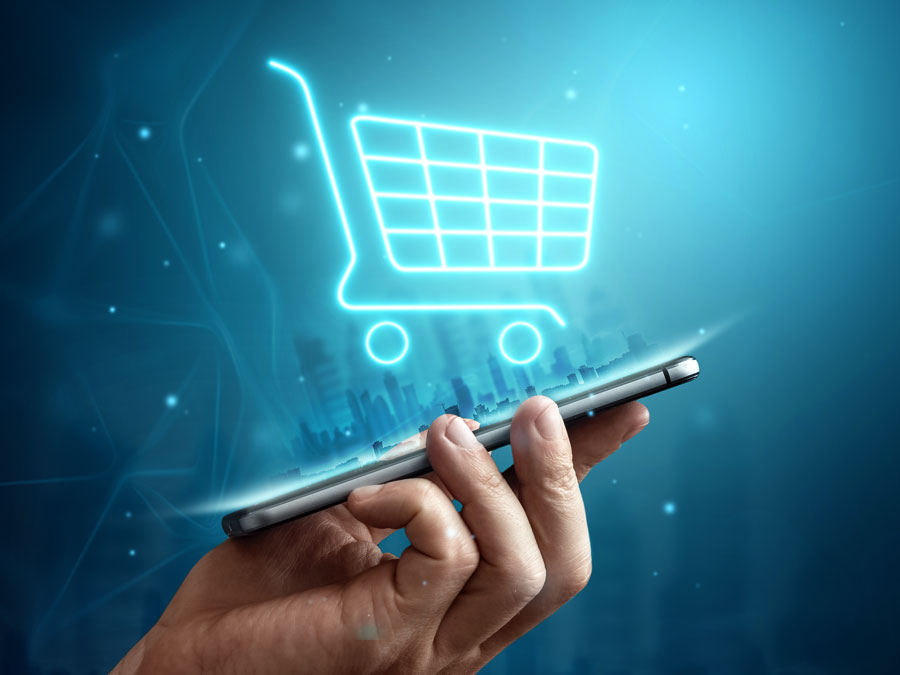 As physical stores temporarily shuttered, consumers flocked to online platforms for their shopping needs. Ecommerce became a lifeline, providing a vast array of products and services available at their fingertips. The convenience of browsing and purchasing from home, coupled with doorstep delivery, appealed to a wide range of customers.
The pandemic's impact on consumer behavior is evident in the sustained growth of ecommerce even as restrictions have eased.
The pandemic exposed consumers to the advantages of online shopping, leading to a surge in first-time ecommerce users. This unprecedented influx of new online shoppers opened up a vast market for businesses, prompting them to invest more heavily in their online presence and customer experience.
2023 CX Trends and Upgrades
As we delve into 2023, customer expectations are reaching new heights, driven by the advent of emerging technologies and a growing demand for personalized customer experiences. Here are the prominent customer experience trends that are shaping the business landscape this year.
Partnering with an Outsourcer to Meet Customer Demands and Embrace CX Trends
As customer experience trends evolve rapidly, businesses face the challenge of meeting new demands while optimizing resources. To stay ahead, companies can leverage the power of CX outsourcing call centers.
In 2023, outsourcing partners provide a strategic advantage, enabling businesses to enhance customer experiences, embrace emerging trends, and drive sustainable growth.
Expertise and Scalability

Outsourcing call centers bring a wealth of expertise and experience in managing customer interactions. By partnering with a reputable outsourcing provider, businesses gain access to skilled professionals trained in delivering exceptional customer service.

These agents possess the knowledge and tools to implement hyper-personalization strategies, seamlessly manage omnichannel experiences, and leverage voice technology effectively. Moreover, outsourcing partners offer scalability, allowing companies to flexibly ramp up or down their customer service operations based on demand, ensuring optimal resource utilization.

Advanced Technology and Infrastructure


Outsourcing call centers invest in cutting-edge technologies and robust infrastructure, providing businesses with access to state-of-the-art tools and systems. These technologies include CRM platforms, analytics tools, speech recognition, and AI-powered chatbots, which facilitate efficient call handling, data analysis, and automation of routine tasks.

Leveraging these resources, companies can deploy augmented reality and virtual reality experiences, optimize voice interactions, and offer seamless customer journeys across multiple channels. Outsourcing partners continuously upgrade their technology stack, ensuring companies stay ahead of the curve.

Multilingual Support and Global Reach

In an increasingly interconnected world, businesses must cater to diverse customer bases. Outsourcing call centers offer multilingual support, allowing companies to communicate effectively with customers worldwide. This global reach is especially valuable for businesses expanding into new markets or seeking to provide localized experiences.

By outsourcing customer service operations, companies can tap into a vast talent pool of multilingual agents who understand local cultures, language nuances, and customer preferences, facilitating stronger connections and higher customer satisfaction.

Cost Optimization and Flexibility


Outsourcing call centers provide cost optimization benefits by eliminating the need for significant investments in infrastructure, technology, and employee training. Instead, companies can leverage the expertise of outsourcing partners on a pay-per-use basis, aligning costs with actual customer demand. This flexibility allows businesses to allocate resources strategically, investing in other areas such as product development, marketing, or research.

Outsourcing call centers also offer flexible service models, such as 24/7 support or seasonal capacity adjustments, ensuring businesses can meet customer needs effectively.

Focus on Core Competencies

By outsourcing call center operations, businesses can concentrate on their core competencies and strategic initiatives. Partnering with a trusted outsourcing provider allows companies to offload the day-to-day management of customer interactions, enabling internal teams to focus on innovation, product enhancement, and business growth.

This division of labor maximizes efficiency and ensures that businesses can capitalize on emerging customer experience trends without compromising their core operations.
Is your business ready to adopt these 2023 CX trends? Don't worry if you haven't fully prepared yet, as Open Access BPO is always here to help your brand grow and thrive. Our signature multilingual and multichannel approach to customer support remains one of the most reliable out there.
Reach out and tell us what you need! Let's start crafting a CX outsourcing plan that addresses your customer's needs and your brand's goals, following your budget and desired timelines. Contact us today!