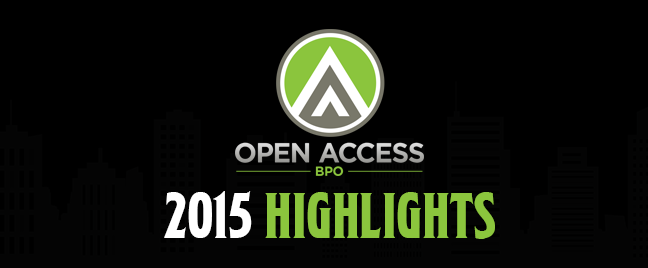 Open Access BPO had a full and busy year that made way for plenty of opportunities. For the Philippine multilingual call center, 2015 was the year to assert its world-class capabilities and increase connections between brands and customers in different parts of the world.
This year, business expansions took center stage and emphasized the company's role in helping global enterprises build meaningful relationships with their target customers. Open Access BPO also focused on widening even further its array of call center services by offering new customer support service languages.
Aside from these, the outsourcing firm continues to empower its employees to create sustainability and inspire productivity. Here's a more quick look at the company's biggest highlights this 2015.
Open Access BPO is now in Taiwan and Davao, Philippines.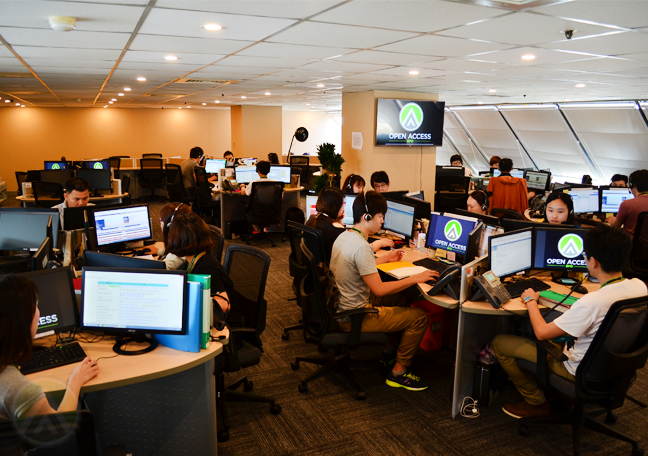 Open Access BPO opened its Taiwan facilities in May, it's second satellite office in Asia.
In the first half of the year, Open Access BPO formally extended its operations to Taipei, Taiwan, which is widely regarded as one of the key gateways to the bigger Asian market. The expansion allows the company to easily connect with global enterprises and establish rapport with those who want to market to consumers in neighboring areas such as China, Hong Kong, and Singapore.
A few months after, the multilingual call center set up shop in Davao City, touted as one of the Philippines' leading next-wave cities. This move further strengthens the firm's call center operations, as the Davao office acts as a security blanket for ensuring business continuity and offering more cost-effective solutions for clients.
More languages, better services.
Philippines is not only an ideal location for outsourcing but is also a healthy breeding ground for multilingual call center services, as it's widely regarded as a melting pot of cultures. Open Access BPO added eight new languages to its existing list of customer service offerings, bringing the total number of its languages to 25. The newest additions are as follows:
Swedish
Polish
Hebrew
Greek

Hungarian
Russian
Norwegian
Danish
These new languages lend dynamism and momentum to the company, making it more globally competitive.
Open Access BPO continues to empower its employees.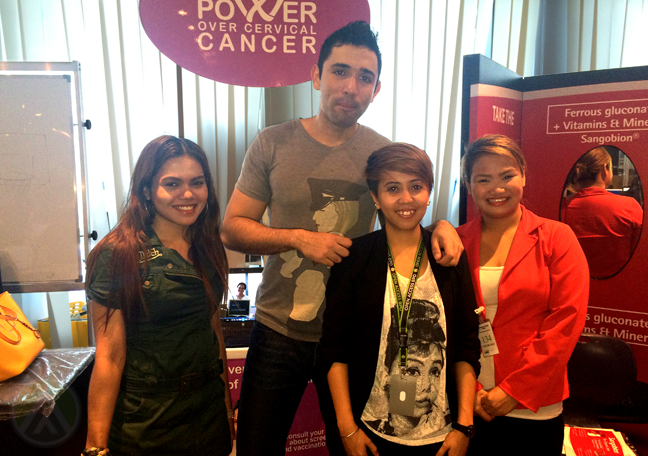 This year, several events and activities were held for the people behind Open Access BPO's premier services. The Philippine call center holds a monthly health and wellness exhibit as a way of encouraging everyone to lead a healthy lifestyle. In addition to this, there were also a number of company events, celebrations, and contests aiming to promote friendship and build teamwork among employees.