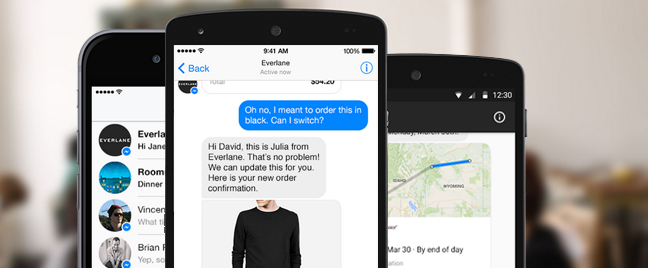 Facebook is rolling out "Business on Messenger," a platform allowing businesses and customers to communicate directly with one another using mobile devices. This integration may signal an emerging trend driving social networks to be more entrepreneur-friendly.

The app was originally announced back in March during this year's F8 conference along with the launch of the "Messenger Platform," which was designed specifically for developers. After Facebook's announcement last August 5, however, the business-oriented messaging app has now been officially launched.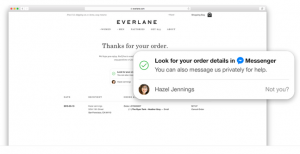 Like the regular Messenger app, Business on Messenger is a private messaging tool that places marketing and business in one combined interface. According to the social giant, this development aims to "bring businesses on Messenger with the goal of enhancing how people and businesses communicate."
Below are four ways brands can make use of Facebook's newest tool for social media marketing.
1. Talk to customers in real-time.
With Business on Messenger, content moderators no longer need to sort out long comment threads to find their customers' concerns and queries. Users who want to ask questions or those who intend to raise their concerns will be able to message brands directly. At the same time, businesses using Pages can also send private messages to users. Brands who respond to at least 90% of messages under five minutes will get a Very responsive to messages badge on their timeline.
2. Send followers personalized updates.
When a customer visits your Facebook Page, they'll have the option to subscribe to your posts and receive updates directly from you. This opens a whole new opportunity for your business social media marketing strategy. Brands can take advantage of this feature by sending relevant contents to a specific user. For example, a merchandise business can choose the products it wants to endorse to specific users based on gender, price ranges, and other criteria.
3. Craft rich and detailed messages.

Brands can also enrich their social media customer service with this business-targeted messaging app. As a way of bridging the limitations of mobile communication, Facebook lets you send customized layouts, which can be used for order confirmations, shipping details, business-related news, announcements, and a lot more. This also gathers all customer information in one place, making it easier for you and the client to monitor all previous and ongoing transactions.
4. Offer customer support on a different level.
Combining all the three features discussed above, Business on Messenger takes online customer service to a higher level. Through private real-time messaging, brands can quickly address customers issues. The app also enables businesses to enhance customers experience through a richer content, targeted marketing, and personalized messaging.
As enterprises are banking on the Internet s capability to bring together their community, online influencers need to come up with more flexible options. Indeed, Facebook is committed to making itself the ideal social network for both marketing and business. This, however, is only expected as many others are competing for this position. What marketers should do is make the most of the endless opportunities online and craft a solid strategy to generate a large audience and establish a lasting relationship with them.