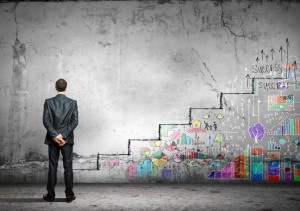 Outsourcing is a commonly used strategy to reduce the cost and workload of your in-house team. But how can you ensure that the employees of Philippine call centers will give 100% in the workplace?
Normally, most call centers will give you performance reports, but that is simply not enough to ensure the quality your customers deserve.   In order to optimize the results of your offshoring efforts, you must take a more hands-on approach to ensure that the staff meets your standards.
Performance reports
Offshore firms customarily provide performance reports to clients. Depending on the type of business, these may be given daily, weekly, monthly, or quarterly. Performance reports include employee evaluations, and details the strengths and weaknesses of processes in the workplace.
There are many ways to assess performance. For customer service representatives, performance is measured through call center metrics, such as customer satisfaction rates, and average handle times, among many others. These performance metrics can give you insights on how well agents handle calls and resolve issues for customer satisfaction.
Manage accordingly
It can be challenging to rely solely on the project manager to know how your Philippine call center team is doing. You should take a more proactive approach and maintain an open line of communication with your outsourced employees. Reach out to your team, particularly at the start of the project, and share your visions and goals. Ask them about the project and provide direct feedback on their work, whether positive or negative.
Communication can also build rapport and make them feel that they are a part of your business, and can inspire them to work together to attain goals.
Aside from keeping lines of communication open, you can also use project management tools. These tools range from simple email and voice over
Internet protocol (VoIP) applications to fully structured collaborative platforms for monitoring the project's progress.
Project management platforms can help organize work routines and provide a real-time update on tasks. There are also online tracking tools designed for monitoring web activity and ensuring that employees stay productive during office hours.
At the end of the day, you must take part in managing your offshore team to guarantee the standards reflect your vision and your clients' needs. Implementing your firm's protocol, policy, and training standards should be the forefront of your outsourcing agenda.