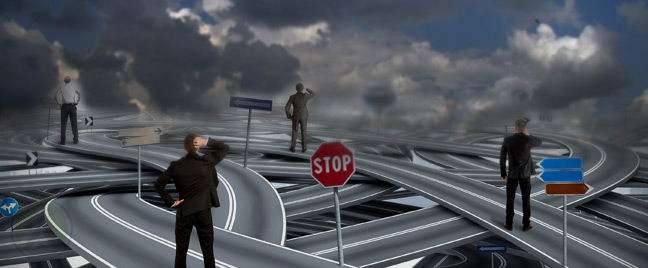 It's common for people working in the business process outsourcing (BPO) industry in the Philippines to face weather-related risks because the Asian nation has historically been one of the most disaster-prone countries. While the rest of the country is at a standstill, your outsourced workers may be making their way to work even during a natural calamity. As such, you should pick an outsourcing partner that invests in the safety of their people and facilities by providing them with reliable insurance, survival kits, communication modes, power backups, and even a relocation plan.
Emergency preparedness should include precise planning and dependable equipment. To make sure that your plan can guarantee endurance, it should include the following:
Insurance
If you're outsourcing partner is a responsible employer, part of the employment benefits they give is medical insurance. See to it that their insurance partner covers injuries that their people might sustain during natural disasters like storms, earthquakes, and floods. It is best to have a medical service provider with numerous locations to ensure that medical attention is readily available should an emergency arise.
Additionally, BPO offices in the Philippines should be insured as well. Review if the current insurance plan covers calamity damage to work facilities and properties.
Survival kit
Each office should stock survival kits, and a wider range of survival equipment should be provided by the offices as well. A personal pack commonly includes a basic first aid kit plus garbage bags, a flashlight, a whistle, a small knife or multi-tool, cloth, and a bottle of water. For the whole company, the survival package should have fire extinguishers, life vests, life boats, batteries, stretchers, emergency lights, heavy-duty ropes, hatchets, fuel, matches, and drinking water.
Communication and documenting devices like a digital camera can also come in handy, especially if you need to provide photo proof of destruction to your insurance provider.
Communication strategy
Have a communication strategy so that everyone knows who to contact in times of emergencies. For example, your call center representatives should inform their team leaders if they can't make it to work. A spokesperson or team can have the responsibility of informing clients about disruptions or calling emergency personnel for the whole company to avoid tying up the phone lines.
Electronic backup
Since most outsourced business transactions are done electronically, there should be physical and digital copies of important files and software in case you need to access documents from another computer or if electronic file retrieval is impossible at the moment.
Investing in a generator and other alternative energy sources is also wise and crucial to business continuity planning.
Temporary relocation
In extreme cases, your workers may not be able to commute to the office, or the disaster may render your site unworkable and dangerous. The business may suffer if operations stop, so you might consider setting up a mobile office to enable your employees to work in temporary locations like a hotel using personal laptops or emergency power sources.
If your employees can conduct work-related tasks in the comforts of their home, you might let them do so as long as communication between teams is clear and the Internet and power supply of the remote office is stable.
Delegating a part of your business to BPO in the Philippines means more than just benefiting from the country's young, educated workforce, and low wages; these assets may come with the price of experiencing the outsourcing capital's fickle weather. This, however, shouldn't be a reason for you to transfer your outsourcing site because with the world's changing climate, no place is completely crisis-free. What you should do is make sure your outsourcing provider is geared up for probable weather disturbances to ensure continuous operations amid natural disasters.