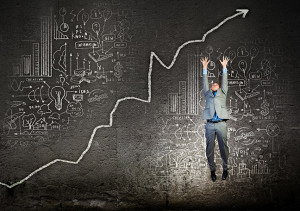 Technical support is one of the most popular services offered by business process outsourcing (BPO) companies today. But how do you know if your business is fit to outsource tech support? What if your company is too small or too large to benefit from this business strategy?
The good news is that businesses, no matter what size, can definitely benefit from outsourcing technical aspects of customer support that may require a specialty workforce and a significant amount of resources.
Outsourcing for all businesses
In its early years, outsourcing was mainly adopted by large corporations to reduce operational costs. Some of the biggest brands outsourcing their processes to offshore service providers include Dell, HP, Cisco, and Linksys, among many others. The ongoing trend here is for companies to sign a multi-year deal with one provider that offers all the services that they need—from customer service and technical support to social media marketing and web development.
Like these big industry players, small and mid-sized businesses (SMBs) and enterprises can enjoy the same benefits of outsourcing. This includes the aforementioned cost savings, as well as the consistent production of high quality products, and increased efficiency in the delivery of services.
By outsourcing their tech support functions, these businesses can offload a bulk of their tasks to their outsourcing partners, enabling them to focus their time and resources on making the business successful.
When these small businesses outsource tech support, they are, in fact, ensuring that they're getting high quality work from both their in-house and outsourced teams. This also enables them to give appropriate attention to their customer base, which is pivotal for growth.
In summary, tech support outsourcing is suitable for all business sizes - large brands, medium-sized companies with 100 or more employees, and even startups or small enterprises with an internal staff of 10 people. Outsourcing allows these businesses to be more competitive, and helps level out the playing field against large competitors.