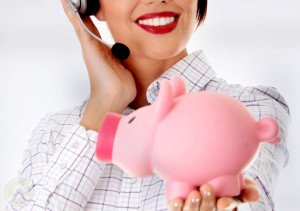 From startups and small businesses to Fortune 500 industry giants, corporations around the world are tapping offshore locations to take advantage of the many benefits of outsourcing. One of these includes saving businesses money.
Doing away with additional expenses
Due to differences in currency, prime outsourcing locations offer cheaper wages to their employees. However, foreign companies that plan to farm out their call center department may find that the hourly rate of outsourced customer service representatives is not dramatically lower than those in the US, Canada, or Australia.
Does this mean that outsourcing is, in actuality, ineffective in terms of saving money? Far from it. A company can significantly lower its operating costs by outsourcing. The third-party provider is the one who shoulders some of the more costly employment expenses, such as those for hiring and training new employees, distributing compensation, including health benefits, leave, and many others. Outsourced companies also take full responsibilities to invest in office hardware, software, and other call center technologies necessary for efficient operations and consumables for employee satisfaction.
Other ways outsourcing saves money
Aside from those mentioned above, one of the benefits of outsourcing that translates to savings includes improved quality at a fraction of the standard costs. For instance, a company can hire out experienced agents for better customer service and expand its communication channels without the strain of high costs.  It also enables the company to focus on other critical functions, such as its customers or marketing campaigns.
In general, this strategy allows a company to give more value to its clients and customers with limited resources. In this sense, it both saves money and makes additional funds for boosting profits.