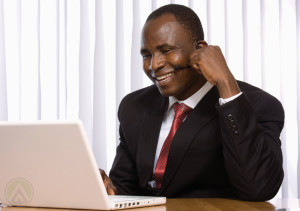 The new leader in software outsourcing
While China continues to spearhead efforts in bulk software development outsourcing and the Philippines continues to uphold the banner for high quality IT-BPO efforts, Nigeria is ready to take part in the growing software outsourcing industry.
Institute of Software Practitioners of Nigeria (ISPON) President Mr. Chris Uwaje says that the country could generate more than $100 billion if they could properly harness the talents and potentials of the software outsourcing sector. He told Leadership.ng, a Nigerian national paper that, ICT outsourcing remains one of the effective ways to tackle the hydra-headed monster of unemployment in the country.
Emerging talent
The emerging talent pool of Nigerian software engineers are without merits for the sector embarked on an ambitious project at the start of the year. Fondly referred to as Titi Tilapia, the project serves as a milestone for the Nigerian IT community; being the first computer game developed entirely within the country. While the gameplay may be simple, the 3D game reflects the potential of the industry.
Uwaje points out that once the Nigerians have harnessed the technology, they could provide five to 10 million jobs for their citizens. He continues to add that Nigeria could export knowledge-based processes more than any other country.
Unrealized potential
Like the Philippines, Nigeria s software development industry continues to develop as their citizens develop the necessary skill sets. Yet as far as developing markets are concerned, the Philippines has the upper hand as it has the required infrastructure and the expertise to provide superb work.