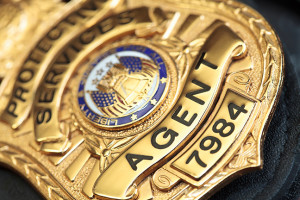 The healthcare and Information Technology (IT) industries are no strangers to business process outsourcing (BPO). In fact, these two sectors are huge contributors to the Philippines local economy. The business process also helps companies in a broad spectrum of professions and industries to compete globally with their contemporaries while incurring significant cost reductions and boosting efficiency. Yet, considering the vast differences between industries, could outsourcing provide the same fruitful results for the law enforcement sector?
G4S: A security outsourcing  case study

G4S, an international authority in security outsourcing thinks so. G4S finalized a deal with the Lincolnshire Police Authority to oversee several facets of law enforcement in the borough, therefore making G4S the first outsourced provider for police work in Britain. The contract, signed at £200 million, spans a decade with the option of extending the work for five years.
Lincolnshire Police Authority chairman Barry Young points out that the deal could introduce savings anywhere from £16 to 20 million. Yet the savings do not necessarily mean compromising the workforce s quality; rather, it will augment it by having specifically trained personnel perform routine functions. The security group s staff goes through a seven-week training program to ensure that the workers will meet the guidelines specified for custody workers. Similarly, a part of Lincolnshire s civilian staff will be absorbed by the security group to work as an auxiliary support team to the county s 1,100 police officers and about 500 civilian workers.
Partial results
While the community watched in anticipation on how the contract would turn out, early reports from G4S and the Lincolnshire police force revealed that significant improvements were already made just a year into the contract. The first year saw the force s budget improve by 18%, marking a £5 million saving. This is more than the projected 13.6% savings.
Aside from the significant savings, the crime rate in the county was also reduced by over 14%, making Lincolnshire a remarkably safer place for its citizens. The outsourced processes also helped police officers clear a four-month backlog for firearm licenses, improve response time to emergency calls, and expedite detainee processing, bringing in a total of 1,850 police hours saved while the officers focus on more pressing matters.
Handing the blues to the civilians
The success of the Lincolnshire-G4S collaboration shows that outsourcing could also be beneficial to the law enforcement sector. While more cases should be examined to further solidify these claims, the fact remains that Lincolnshire saw a remarkable improvement on its processes through outsourcing. The enhanced crime rate also shows that cops can bust more villains when they have more time to focus on the frontlines.