The Philippine call center segment remains to be the biggest growth driver of the business process outsourcing (BPO) industry, and together with the growing tourism sect, these industries sustain the country's balance of payments (BoP).
Zeno Ronald Abenoja, Philippine central bank's economic research department director, claims that BPO revenues will grow by 15% this year after the outsourcing sect registered a total of $11.6 billion receipts in 2012.
The upcoming 2013 receipts are estimated to reach $16 billion and then $25 billion by 2016. The central bank expects BPO receipts to be further buoyed by investments through government training grants and tax incentives.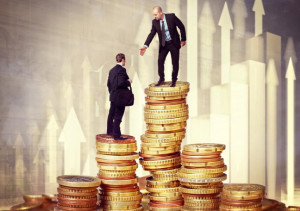 Abenoja is also positive about the tourism segment's positive performance. "Tourism is one of the key initiatives of the national government. They said they will be investing and promoting Philippine tourism sites that would result in robust growth in the Philippines tourism receipts," he said in a briefing last January 3.
Central bank economic statistics department director Rosabel B. Guerrero added, "We are expecting a 20% growth for 2013 and 2014 for tourism receipts."
Receipts of the Philippine call center and tourism sects are components of the current account, which is one of the factors that affect the country's BoP position. The current account is expected to reach a record high of $11.1 billion for 2013 and then reduce to $10.4 billion this year.
In May last year, the Philippines' BoP position was predicted to record a surplus of $5.3 billion (1.9% of the gross domestic product or GDP) from the $4.4 billion, which is roughly 1.5% of the GDP.
The BoP this year is predicted to remain in surplus and then decline to $3 billion (0.9% of the GDP) after it slashed $837 million of surplus in November 2013 from October's $5-million surplus. The rate is 61.27% lower than the recorded rate of $2.161 billion during the same period in 2012.
Open Access BPO provides voice solutions to local and international businesses through its call center facilities in Makati, Philippines. Visit our website or join us on Google+ to learn about their other services.