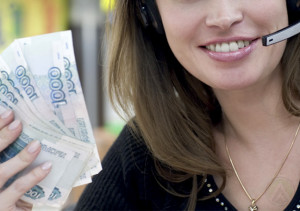 The Philippine outsourcing industry is mostly populated by the Information Technology-Business Process Outsourcing (IT-BPO) and Healthcare Information Management sectors, as well as the more popular call center functions in terms of customer service, technical support, and e-commerce services. Yet it seems that industry leaders are looking towards expanding the industry s reach.

The future in Philippine outsourcing data analysis
The Secretary of the Department of Trade and Industry, Gregory Domingo, pronounced that the Philippine outsourcing industry is looking to compete in the data analysis niche. According to the Secretary, the country is poised to provide the gap between the need for data analysts and its lack thereof in other countries. Moreover, Domingo points out that the Philippines is already being tapped by global firms with specific data analysis needs.
This optimistic prediction is backed by the fact that Filipinos are already competing in the industry through data entry, data mining, and data cleansing services. Admittedly, data analysis is more complex than the aforementioned services as it requires multi-disciplinary skills that could include accounting, economics, engineering, and statistics. Most of all, data analysis requires logical reasoning.
Why data analysis is important
Data analysis is important to all companies as it could spell the difference between a successful product launch and going bankrupt. Companies rely on accurate data analysis services to make big business decisions. As Domingo puts it, it could go from consumer marketing to industrial application.
Given the pivotal role played by accurate data analysis in the market, it stands to reason that it would be one of the most in demand services in the years to come. And if Domingo has his way, the Philippines would be in a prime spot to supply this demand.