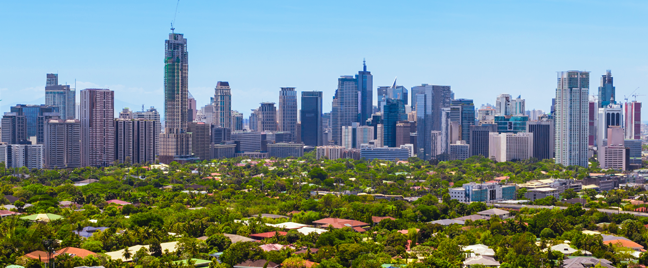 The Philippines is outshining its neighboring countries' financial and market performance amid the looming threat of escalating sell-offs and falling manufacturing business that Southeast Asia is facing. Its economy expanded by 5.7% in the previous quarter according to a Bloomberg survey, a noteworthy leap from the 5.2% growth rate seen in the first three months of 2015.

These figures boost the country's ranking among the fastest growing economies, making it the fourth in the world according to the latest data from CNN Money released early this August. Although this year's stats are lower than last year's 6.1%, they're higher than Indonesia's 4.67% and Malaysia's 4.9%.
The Philippines' large English-proficient workforce, political stability, and shrewd fiscal strategies make up its framework for an optimistic economic outlook, according to Andrew Wood, head of Asia Country Risk Research at BMI Research Singapore.
Immunity to outside turbulence
Minimal foreign stock investment in the Philippines protects it from the Southeast Asian market s declining performance. Approximately, only 10% of Philippine bonds are owned by foreign investors, and this, according to data pooled by the Asian Development Bank, is a very low figure compared with 39% in Indonesia, 31% in Malaysia, and 17% in Thailand. This makes the country's stock market almost impenetrable by sudden fluctuations many Asian countries are still recovering from.
In contrast to other Asian countries, the Philippines' lack of raw materials acts to cushion the impacts of the downward trend in the manufacturing business, making it less prone to plummeting commodity prices. The Philippine peso remains relatively strong after losing only 4.5%, compared with Thailand's baht which declined by 8%, Indonesia's rupiah which dropped by 12%, and Malaysia's ringgit which shed 18% of their previous values.
Powerful domestic and overseas economies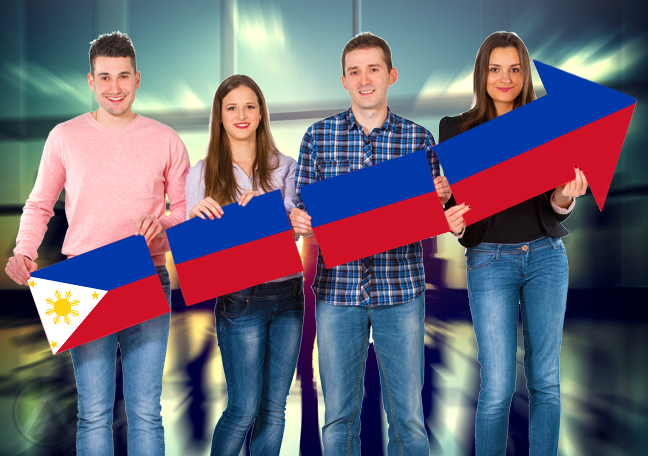 The Philippines draws its economic power from two revenue-generating giants: the business process outsourcing industry and overseas remittances from Filipinos living abroad. The customer support sector in the country remains robust, with an estimated profit of $21.2 billion this year and $25 billion next year, according to the Information Technology and Business Process Association of the Philippines. Industry experts also predict an expansion in the healthcare outsourcing sector, while tech support and customer relations still follow a steady growth pace.
On the other hand, remittances from Filipinos working abroad constitute approximately 10% of the country's GDP. Money from overseas workers being sent back home has already amounted to $12.1 billion in the first half of 2015, and this figure is expected to double if the trend continues.
Future challenges
A number of challenges still hinder the Philippines' bigger economic revolution. Companies with massive foreign currency debts and shadow banking are two of the most pressing industry concerns. A shift in government leadership is also rolling out next year, which can potentially be a strenuous phase of adjustment. However, with a credible policy making strategy combined with the Filipino labor force, the Philippines will still continue to attract investors and outperform its neighboring nations.