A survey suggested that shoppers prefer phone transactions to be supported by web-based programs. Open Access BPO shares some findings that retailers who are outsourcing to a call center in the Philippines and other top offshore hubs need to know.
A report released recently by IT customer engagement specialist Kana revealed several things about retail customers today: they have a very low tolerance for bad customer service, they demand to have a personalized relationship with brands, they want their needs to be honored, and they want retailers to value their time. While all these don't seem to sound new, what's note-worthy, however, is that these preferences are affected by the buying public's favor for web-based services.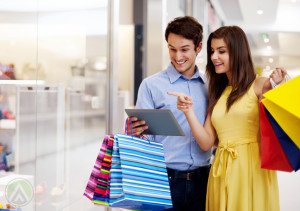 Kana asked survey respondents to compare brick-and-mortar shopping with online transactions, and the results are as follows:
• 40.5% said that online service is better
• 33% thought that service from both channels are the same
• Almost 18% claimed that in-store customer service is better
One more thing that the survey indicated is that retailers need to get more serious in creating omni-channeled customer service to ensure the consistency of their retailing activities no matter the platform. This means that if the service is delivered promptly on their e-commerce site, then their in-store attendants must display the same level of promptness.
Kana further asked the surveyed consumers to name their most preferred communication channels for customer service, and the respondents ranked the following according to level of preference:
• Video chat (30.2%)
• The Internet (24.5%)
• Phone (22.6)
• Email (17.9%)
Commenting on the results, Kana's senior director of product marketing, Scott Hays said that it's not surprising for organizations to leverage on web-based self-service more and more. He continued, "We not only see web and email infused with strong knowledge management, we have also observed that web self-service addresses a new way that consumers are engaging with brands—in a multi-modal fashion."
"Customers often use multiple channels at once, such as speaking to an agent while browsing the company's website and expecting near-immediate confirmations by email," Hays added. "The challenge now for organizations is to weave those experiences together in real time to provide optimal engagement with the customer."
The report also listed other technology-oriented conveniences that the respondents specifically requested. These include:
• Email receipts
• Mobile checkout
• User-friendly website
What do these findings mean for call centers?
The fact that shoppers tie good customer experience to web-based features indicates that technology has a relatively high role in customer convenience. This also emphasized the need for contact centers, especially those with retail accounts, to support their voice-based channels with online solutions.
Hays even said that in order to create great customer experiences, the marketing and customer service units must have a well-bonded partnership throughout the customer journey. "All of the above responses point to the need for a higher level of sensitivity and personalization for each customer. As retailers try to differentiate themselves with a superior customer experience, it's critical to support marketing efforts with excellent customer service."