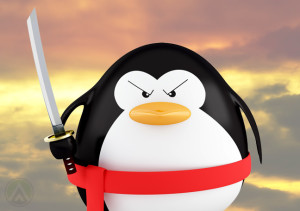 Google's latest search engine optimization (SEO) update, Penguin 2.1 went live last October 4, according to a tweet from Google Webspam team head Matt Cutts.
Penguin 2.1 is the fifth update to Google's spam-filtering algorithm. Search Engine Watch reports that it will affect approximately 1% of searches.
The first of Penguin's second-generation technology, Penguin 2.0, was rolled out in May this year. In an interview, Cutts said, "It's a brand new generation of algorithms. The previous iteration of Penguin would essentially only look at the home page of a site. The newer generation of Penguin goes much deeper and has a really big impact in certain small areas."
Penguin seeks to penalize the rankings of websites that violate its Webmaster Guidelines by employing black-hat search engine optimization techniques. It targets businesses that artificially boost their search engine rankings by availing of automated link building services, buying links, and creating unnatural back links.
Penguin 2.1 launching today. Affects ~1% of searches to a noticeable degree. More info on Penguin: http://t.co/4YSh4sfZQj
— Matt Cutts (@mattcutts) October 4, 2013

For websites that had been hit by this latest algorithm update, Search Engine Land suggests doing recovery measures such as disavowing or manually removing bad links. As of this writing, Google has yet to release any official information regarding Penguin 2.1.