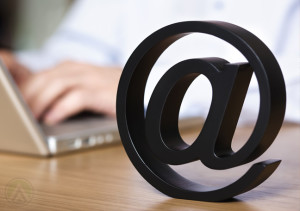 Email is preferred by many customers requiring technical support call centers. Such is the case for UK, where customers use this channel over phones to skip call queues or the commonly reported inaccuracy of automated voice recognition systems.
To fulfill the needs of these customers, businesses need to ensure that their email support can deliver. Here are some tips to do so:
Use a personalized auto-responder
Auto-responders are a convenient tool for businesses. These can be configured to send automated responses to customers, to inform them that their email has been received and that the support department is working on their trouble ticket. This system is ideal and more logical than having members of the team manually replying to every customer.
The problem with an auto-responder email is that it tends to sound robotic, which does not agree with customers who want assurance from live agents that their issues are being dealt with. To solve this, a business must personalize its auto-responder messages to include the customer's name and a clear reference to the issue within the email body.
Improve answers
Make sure that the agents employed by the technical support call center properly read the customers email and answer all questions or requests mentioned therein. Avoid sending out homepage of FAQ links as a shortcut instead of giving a thorough answer. Links are acceptable only if they direct to a specific part of a page that answers the question.
Review canned responses before hitting send
Pre-written or canned messages are a heaven-sent for businesses that receive a huge volume of customer emails. They enable responses to be sent within a fast turnaround time. Customer support, however, is more than just giving a fast response.
Check that the messages provide complete answer, are written in a professional tone, and are visually optimized to make them easy to read. These quick pointers help businesses improve their email technical support service, in terms of speed and quality. This way, they can prevent losing customers due to poor responses and they can provide satisfactory answers to their customer pool.