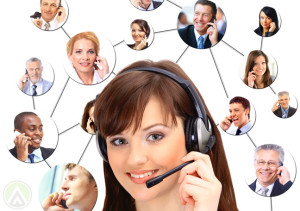 Telemarketing in the Philippines is among the most dominant facets of the country's business process outsourcing (BPO) industry, often ranked next to the IT-BPO and Health Information Management (HIM) sectors. Given its prevalence in the market, it only makes sense that its terms and services are often mistaken for another. Below are the basics of telemarketing.
Telemarketing 101
Telemarketing is a blanket term used to describe a wide range of services that covers many of the country's call center functions. Traditionally, telemarketing was used to describe a service meant to generate interest around a company's products and services. However, it now also refers to the act of selling items over the phone.
The nature of telemarketing falls under two different categories: business-to-business (B2B) and business-to-consumer (B2C). B2B refers to transactions that take place between two businesses that could be facilitated by telemarketers, while B2C refers to transactions in which the telemarketers communicate directly with consumers on behalf of the company.
Common telemarketing services
Given the sector's far-reaching scope, it only makes sense that the majority of its services are offered for both B2B and B2C transactions. The most common telemarketing services are as follows: Lead Generation, Lead Qualification, Appointment Setting, Telesales, and Seminar and Webinar Registration, among others. These services are widely embraced by businesses all over the Philippines as they are pivotal in leading sales personnel make informed decisions about which consumers to call. This in turn directly affects a company's sales cycle and boosts its overall bottom line.
The Philippines: At the helm of the telemarketing industry
The Philippines is home to several renowned telemarketing agencies such as Convergys, Accenture, and Open Access BPO. These companies have their own strengths and weaknesses. Open Access, for one, offers customizable services that would best respond to a company's business need. This guarantees that companies will get the top quality service they need without having to pay for other services they may not need.
At the end of the day, companies that wish to outsource their telemarketing needs should tap outsourcing providers that are recognized as experts in the field.