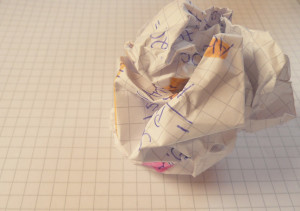 The growing volume of user-generated content (UGC) exposes a website to risks, consequently demanding the need for content moderation. This applies to all forms of UGCs - short and long texts, multimedia such as videos and images, and other formats such as opinion polls.
Moderating online content is particularly crucial for corporate and affiliated websites, since there is the quality of the website to be maintained. Other than that, other reasons to adapt this security measure are as follows:
Protecting a brand's online reputation
Company websites often have designated spaces for UGCs in the form of reviews, feedback or suggestions, among others. Unfortunately, regardless of the number of positive reviews by satisfied customers, a few fraudulent ones with negative content still have the capacity to severely damage a brand's reputation. As a result, there's a need for relentless monitoring to ensure that UGC comes from credible, legitimated users and a brand is secured from unjustified negative publicity.
Improving revenue and sales
To put it simply, fake reviews reduce sales on consumer websites. Reviews are a major factor in the purchasing decision of tech-savvy consumers as they are shown to consult other people's recommendation before buying. Therefore, moderating content not only helps prevent this scenario but also instills the idea that a company invests in providing great service to its pool of customers by monitoring UGC. Moreover, websites that accept banner ads may attract higher-quality brands by promoting a secured platform.
Efficient advertising strategy
Aside from creating trust among readers, consumer reviews posted on a website also form a part of a brand's advertising strategy. An advantage is that users lend new perspective and creativity different from that in a brand's advertising campaign. As such, it is important to screen out potentially damaging content particularly from fraudulent user accounts.
Essentially, moderation serves as a measure to prevent unwanted content from making it to the website. It is necessary for every website that aims to protect its brand reputation and attract more online users and customers.
Photo credit: photosteve101 on Flickr