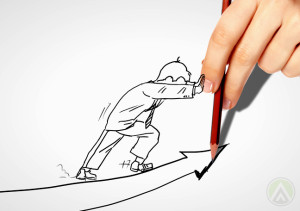 The Philippines remains as one of the most attractive locations for call center outsourcing and other offshoring business solutions, according to a recent September report by an independent telecoms firm this September.
In a statement, Margaret Goldberg, co-author of the Ovum report, said that, "Following our visit to the country and our on-the-ground research, it is clear to us that the Philippines will remain one of the powerhouses among offshore front-office outsourcing destinations."
The Australia-based firm Ovum attributes this to the country's low price points, large pool of English-proficient workers, as well as its service-oriented approach to call center services and strong cultural affinity to the West.
The research focused on customer service management (CRM) suppliers and described the country's potential as "a non-voice and non-English-speaking delivery center." It also mentioned how the country's current economic growth is expected to open more opportunities for the outsourcing providers to serve the local market.
As testament to the booming outsourcing call center industry, the number of agent positions in the country is expected to increase from 117,000 to approximately 173,000 in 2017, with an annual growth of 10% compared to the global rate of 5%.
Additionally, the independent firm said that the largest vertical markets of the Philippines involve financial services and communications, which is anticipated to continue for the next five years. Small vertical markets involving retail and travel are also forecast to exhibit marginal growth, along with the healthcare sector, coinciding with the implementation of Obama-care.
The Philippines is one of the top destinations for BPO solutions worldwide. As reported by Philippine Star, the country leads the global market for call center outsourcing, with Manila listed as the world's third top BPO destinations. The whole outsourcing industry grew 20% in last year alone and is expected to hit $25 billion in total revenues by 2016.