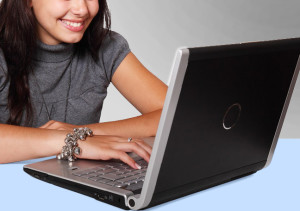 Nowadays, it's not enough to have a single channel for customer support. Customers are always on the lookout for easier, more convenient ways to reach a company. Employing chat support outsourcing services are therefore becoming a common practice for companies that want to give more options to their customers.
Outsourcing not only allows a business to cut expenses due to the low costs of outsourced offshore services; it also gives them significant benefits in other areas.
Benefits of an outsourced chat support service
A Forrester study shows that online customers appreciate a live chat feature. In essence, chat has an edge over other support channels because it allows for real-time dialogue. However, this isn't possible for a 9-5 shift team of chat operators. Online customers would consistently expect a response, even after office hours. By providing support to customers through chat clients, a company can ensure that there are operators available to handle messages anytime and that there won't be shortage in case of large volumes of chat requests.
Aside from simply being available, outsourced chat support operators are well versed on the ins and outs of chat support. They require similar technical or product knowledge with phone or email representatives, but they are also different in that they are trained to type fast and respond using impeccable language and grammar. All these while multitasking to help other online customers and ensuring that each contact comes to a prompt resolution, as possible. For e-commerce, chat agents are familiar with navigating the website to further assist an online customer.
Just as important as the operators, employing an offshore company for chat support allows businesses to set up a live chat box that complements the professional theme and design of their websites. Other providers include customized features to enhance the chat experience, such as proactive invites or file transfers, among others.
The benefits of outsourcing chat support do not end with the cost savings. A company can also get a hold of expert chat operators that can effectively engage online customers in conversations and potentially increase sales while doing so. It can also avail of a professional chat box, which is the main tool used for its future chat support.