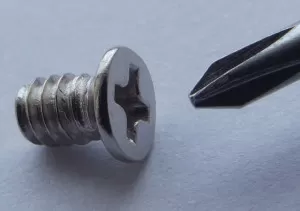 Whether handled in-house or outsourced to a business process outsourcing (BPO) provider, technical support is critical for businesses manufacturing or selling technology devices and services. Not only does it present resolutions to customer questions or concerns, it also offers them assurance that there is a support system available whenever needed. It is a key persuading factor for customers to choose the product released by a particular brand over that of its competitors.
There are different media used by businesses in offering technical support, depending on the product and customers' profile.
Phone
Phone support is ideal for customers who feel more comfortable speaking with a real person, or are not tech-savvy . According to research and analysis firm Forrester, it remains the primary communication channel used, followed only by self-service and digital channels. The downside of phone support is that it is time consuming, and the duration of time waiting for an available agent is often a cause of frustration among customers. Businesses that provide phone support need to state availability schedule and indicate time zone information.
Web based: Email and real-time chat
Email support is easy for both business and customers, since it only requires email accounts. However, it may be problematic particularly when tracking which requests are still unanswered or have already been resolved, since multiple staff may log on in a single account. Businesses that offer email support often use template-based responses to answer common requests.
Online chat sessions, meanwhile, are excellent in providing prompt assistance without the customers' messages getting lost. This results in high customer satisfaction and offers concurrency for agents. Queries that require a longer response, however, may be better dealt in other support areas.
Social media
The use of social media is relatively new in the use of technical support. Companies keep track of product or brand mentions on Twitter and assign dedicated and knowledgeable personnel to respond, as shown in a sample case by the Social Media Examiner. Facebook is another platform for social media support. Though it offers speed, transparency, and wide audience reach especially for those having the same complaints, it should not be the sole means of providing technical support.
Ticketing systems
A ticketing system offers automation and easy management. It is used in combination with the abovementioned tools. A good ticketing system compiles customer issues in one database. It allows businesses to adequately monitor which case is being worked on and by whom, and track the volume of incoming requests, as well as other pertinent information. There are different ticketing systems being developed, but the best is the one compatible with the business' overall support system.
Businesses oftentimes choose a combination of these tools to provide multi-channel options for their customers. This makes it easier for customers to reach the business for any issues and help them gain confidence on the business' brand. This is also beneficial for businesses, which can gain helpful information on their products and areas that require improvement.