Content moderation rules sometimes differ from site to site. The leniency and strictness of the guidelines depend on the types of content being moderated and the overall image that the website wants to project.
Posting rules of image-sharing communities, for example, lean more on the technical aspects to ensure that submissions pass the photo quality standards. The same image moderation rules could apply to other types of visual content.
Moderating written content, for instance, commonly has stricter rules that focus on accuracy. If you allow various types of content on your online community, you could implement different rules for each of them. It could also be wise to impose a set of general guidelines that is applicable to all kinds of posts and all content authors.
Etiquette
As everything that the users submit will be viewable on public space, Internet etiquette should be observed. Here are some basic guides for your community to remember: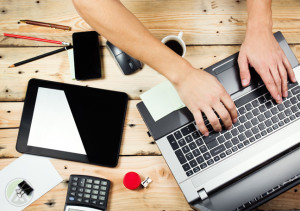 •     Respect the view of others. Bullying and "trolling" (inciting offense or annoyance) are not allowed.
•     Comments should always be constructive. Debates are allowed as long as the dialogues remain positive.
•     Keep things civil. Discussions must stay on topic and not focus on personal issues between authors.
•     Report offensive content. Let moderators handle violators; members should never perpetuate conflicts, especially on the public pages of the site.
Restrictions
Certain themes, ideas, or opinions should be weeded out of your community to maintain your brand's image and to avoid getting involved in legal charges. Some of the things that your community should refrain from posting are:
•     Personal contact information of other members
•     Defamatory claims
•     Content that reflects intolerance of a person's culture, race, sexual preference, gender, age, or religion
•     Obscene or foul language
•     Advertisements
Sanctions
Breaching any of the content moderation rules could subject the violator to these sanctions: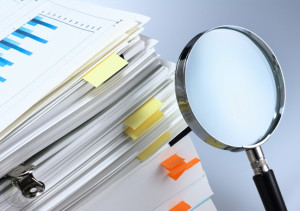 •     Removal of content - if the author unintentionally or purposely posts material that is inappropriate to the website theme or discussion subject, the content is subjected to removal.
•     Temporary Suspension - a user who has repeatedly breached the posting rules should be suspended for a certain period, depending on the severity of the violation.
•     Permanent Blocking - a member could permanently lose access to the community if he continues violating the rules despite previous warnings or after his suspension has been lifted.
•     Automatic Blocking - submitters of illegal content should be immediately blocked.
Managing a massive online community is not an easy task, as it requires active monitoring and vigilance. However, the community members themselves could help make the content moderation process a breeze if they acknowledge their role in keeping the website high quality.