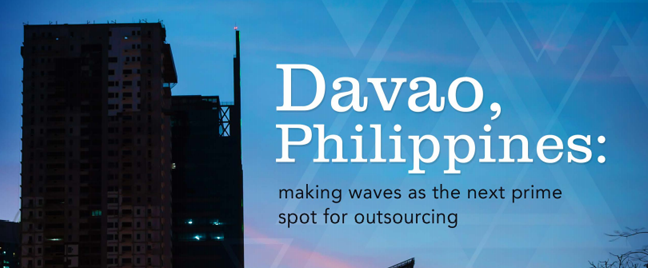 Behind the Philippines long-term success in the outsourcing arena is the collective power of budding business process outsourcing (BPO) hubs dubbed as Next Wave Cities. One of them is Davao City, recently been recognized as one of the most auspicious outsourcing cities worldwide.

And we want you to get to know Davao City more.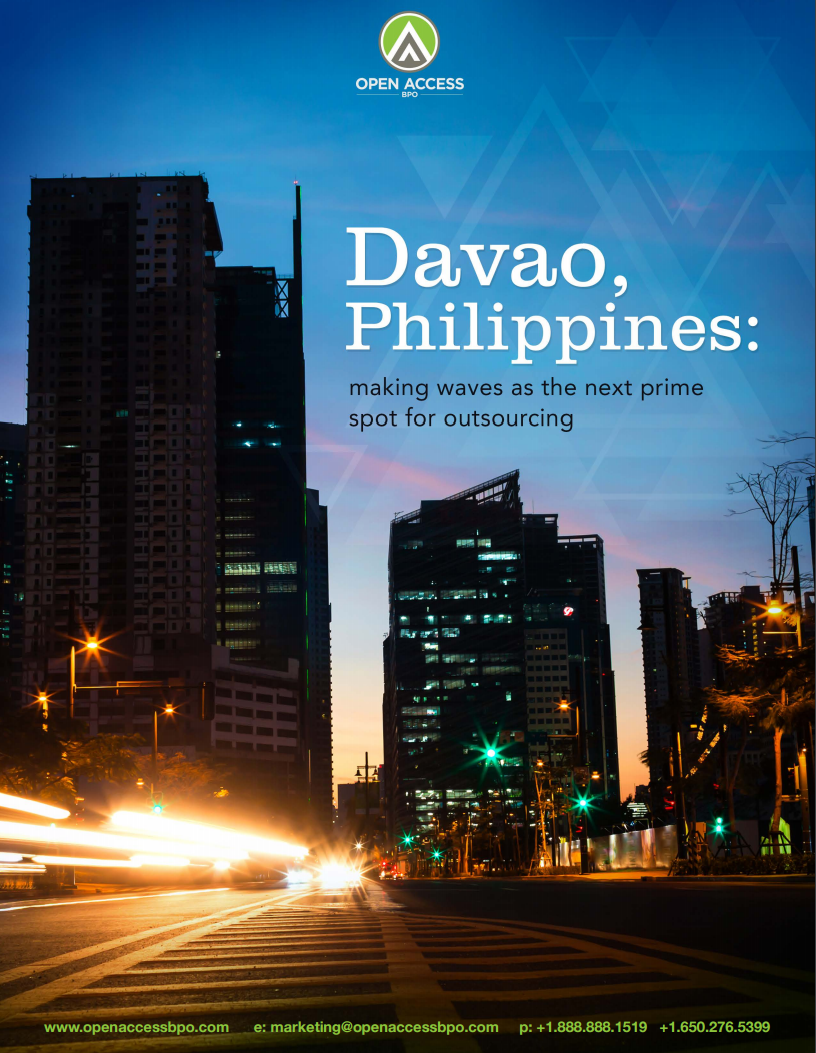 Open Access BPO thus brings you Davao, Philippines: Making waves as the next prime spot for outsourcing. This white paper, which is our latest release, explores the following:
–     Davao s selling points as an outsourcing hub
–     the state of Davao s business environment
–     how the city nurtures new investments
–     its impacts on the Philippines outsourcing sector
From the statistics presented in this white paper, it s evident that this city wisely utilizes various resources to support the growth of outsourcing companies. The most vital ingredient in Davao s success as a BPO hub, however, is its never-ending pursuit for progress. It continuously rears skilled professionals and expands its IT infrastructure to ensure sustainability. All these advantages attract foreign and local business leaders looking for ideal outsourcing cities.
Through this white paper, we aim to guide entrepreneurs around the world who are planning to establish a global presence.