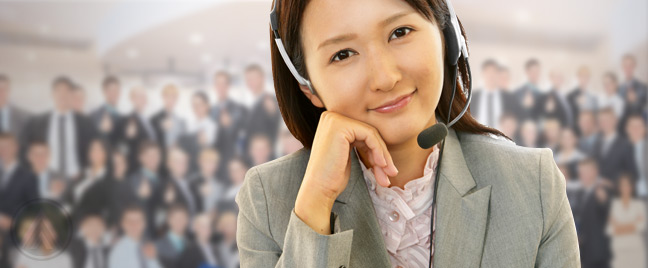 Aside from greeting and parting with customers using the language they speak, what should a multilingual call center agent do to make the phone conversation go smoothly?
There is a universal rule that all contact centers must follow: never be rude. Customer service representatives must always exude courtesy when on the phone with a customer. While this common etiquette is observed in any call center, agents should still learn manners and customs unique to the country where their customer base concentrates. Phone etiquette varies by culture, language, and country, so knowing the right things to do and say would save CSRs from unintentionally offending callers.
Phone etiquette in the West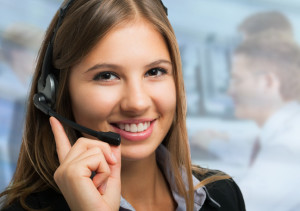 In some Western countries, particularly the US, telemarketing calls after 9:00 p.m. is unacceptable unless the recipient has pre-granted the caller permission to call. Telemarketers should be aware of Do Not Call Registry and FCC rules to avoid getting penalized, fined, or permanently blocked.
Promptness is an important trait to have if your call center caters to European markets, as some nations want conversations and even voice messages to be straight to the point. For instance, Italians greet the phone with Pronto, their word for "promptly," because they value conciseness as much as they value time. Like them, Brazilians want a CSR to pick up the phone quickly because it's rude for them to ignore a call. Meanwhile, the French opposes the other two nationalities' preference for prompt speaking because French people tend to speak softly.
Western countries may have some contrasting phone manners, but one thing that's seemingly common among them is their wariness in giving personal information over the phone. Thus, multilingual call centers with a vast Western customer base should be able to build trust in order to collect accurate information from callers.
Phone etiquette in the East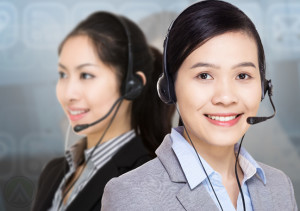 Some countries in the East observe the same phone etiquette common in the West.
For one, Russians tend to be secretive and prompt when on the phone. Thais and the Chinese also want recipients to answer as fast as they can, so they'll likely keep dialing until they hear a hello at the end of the line.
Despite these few similarities, Eastern callers are generally loose compared to the more formal Westerners. Except for Japan, Asian nationalities such as Chinese, Indians, and Thais entertain callers whenever and wherever they are available, including during meetings, after nine in the evening, and in public places.
Moreover, people are chattier in the East. Egyptians, for example, take their time exchanging pleasantries before getting to the point. But even if Asians and Middle-Easterners are friendlier on the phone, they still demand full attention when speaking with someone—a useful tip that multilingual CSRs must take note of when dealing with customers from the East.
Parting remarks
It is indeed important for multilingual call center firms to be acquainted with the etiquette of the nationalities they serve. What's more important, however, is that they deliver effective, courteous, and topnotch service no matter the language spoken or the custom followed.