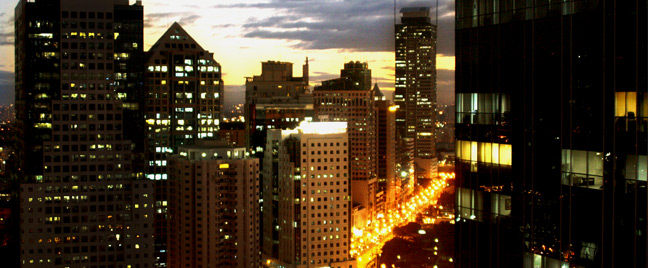 The flourishing IT-BPO sect in Pasig City's Ortigas business district owes its success to international companies that outsource technical support. With another technical facility provider signing a contract to expand operations in the area, the Ortigas Central Business District further shapes itself as one of the country's top IT destinations.
What do investors see in Ortigas that entices them to open offices there? The two main reasons are the district's infrastructure availability and transportation accessibility.
Infrastructure availability
Ortigas headquarters some of the Philippines' top property developers such as Robinsons Land and Ortigas & Co. Familiarity with the location makes it easier for development firms to partner with the local government and set up corporate facilities within the district.
At present, Ortigas houses more than 30,000 employees that contributed to the IT-BPO's $13 billion total revenues last year. As seven buildings are on the way, and 121,600 square meters of office space are to be allotted to firms that outsource technical support, the Pasig downtown promises 3,000 new IT jobs. The projected number can help the country reach an overall count of 1.3 million to 3.2 million IT-BPO seats by 2016, and 2012's profits are also seen to double in three years if leasing continues in Ortigas.
Transportation accessibility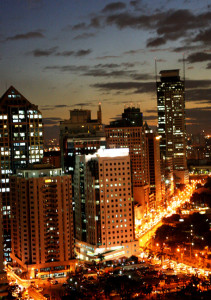 The Ortigas Central Business District is strategically located in East Metro Manila, making it accessible to residents of neighboring cities such as San Juan, Quezon City, Marikina, Cainta, Pateros, Taguig, and Paranaque. Since competition for talent is tight in the Philippine BPO industry, outsourcing companies seek for the most reachable location, which is a factor that drives in employees.
Like the country's premier business district that is Makati City, main roads, commuting terminals, and various modes of transportation loop around Ortigas. Businesses see the beauty of the abundant travelling choices, especially now that they prioritize strategic location to lessen absenteeism during natural calamities.
Location is a great factor that makes businesses thrive, as proven by the IT-BPO industry. Investors should canvass location choices or find an outsourcing firm that is already established in its area to make operations accessible to business partners, clients, and employees.
Open Access BPO includes technical support in its array of business solutions. Join us on Google+ to know how our services can help your company.
Photo credit: denvie balidoy on Flickr