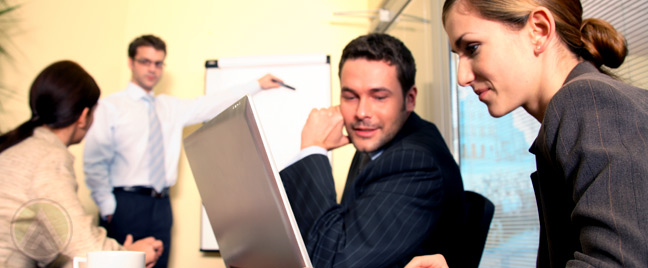 Open Access BPO understands the need to align marketing activities with sales strategies. Here, we'll explain why the two units must work as one.
Sales and marketing, although both aim to increase revenues, are two different activities. They have different goals, processes, and roles that propel a business to success if aligned properly. Once united, they can work on the same objective of improving sales productivity and the growth of the company.
The differences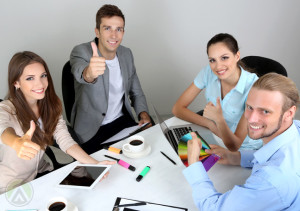 Marketing goals are often long-term, while the sales department moves at a faster pace. Basically, marketers reach and persuade potential clients, while salespeople process the purchase, agreement, or contract with the consumer.
As brand recognition and lead generation are some of the common marketing roles, marketers base most of their actions on audience-centric metrics. Marketing campaigns take time because they mostly aim to build client relationships, which require full understanding of the market's current needs and addressing those in the future.
On the other hand, the sales unit has quarterly, monthly, or even daily goals to meet. Since the main focus of salespeople is to fulfill sales, they try to sell at the soonest time to the most number of people they can sell to. They tend to use a more personal, one-to-one approach to match the promoted product with the individual buyer's needs.
Why marketing and sales must work as one
While both marketing and sales are essential to the success of your business, each of them cannot function without the other. Without marketing, sales would not have selling prospects. Without good sales strategies, the marketers' effort to build the brand might go to waste.
Marketing efforts drives leads to sales. Efficient marketers transform a prospect into a qualified lead by determining consumer needs and by presenting the brand as the answer to those needs. The efforts are deemed successful if the target audience has built a positive impression on the product or if the promotion generates interest. When this level is reached, it is therefore easier for the sales unit to close sales and bring in profit.
Strategically combining the efforts of the salespeople and marketers can guarantee any organization success. But what is the most crucial step in attaining unity and alignment between the two business pillars? Find the answer in our follow-up post where we'll share some tips for aligning marketing and sales.