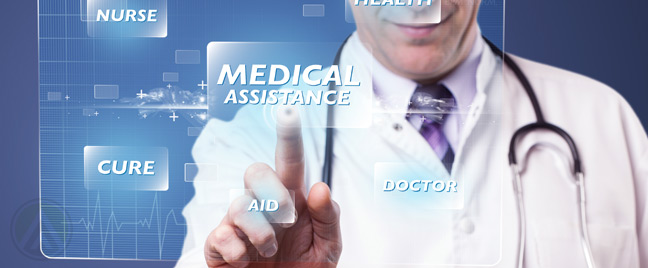 Outsourcing has become an effective solution for the growing healthcare information management (HIM) industry, which owes its continuous growth to the rise in demand for quality care and spiking medical costs.
Along with its growth are challenges that drive healthcare providers to outsource their medical processes. One of which is the increasing pressure to lower health maintenance costs while meeting the government standards in providing medical services. America's aging population and Asia's medical tourism are also pull factors that drive businesses to seek outside help for their processes.
If your business is involved in providing medical services, you might be experiencing the same pressures and demands as well. These challenges have made support functions of hospitals and health insurance companies expensive to maintain, so outsourcing can aid you in those areas while you focus on your main duty, which is to give direct care to your patients.
You can outsource back office tasks that are needed in processing and recording patient documents. Among those tasks, transcription and billing might be the most stringent, but they are also the easiest to carry out by IT and call center firms.
Medical transcription
Medical transcription deals with converting medical reports recorded by physicians or other medical professionals from audio to text. These reports are usually for recording and health monitoring purposes, so medical transcriptionists need precise voice recording and playback equipment to carry out their task.
Some hospitals find this area challenging because the report volume and staff availability do not always match. The voice reports may come as an overload for their small in-house personnel, and inversely, they may have too many transcriptionists with too little transcribing to do, which can be hurtful to an organization's budget.
By subcontracting to an outsourcing firm to address your company's medical transcription needs, you no longer have to maintain an in-house department or own a typing platform and dictation system. Thus, expenses previously allocated for equipment and people can be devoted to improve your core health services, since transcription-related manpower and facilities would be shouldered by your outsourced service provider.
Medical billing
Medical billing is practiced by healthcare providers to claim payment from a health insurance company for the services they have rendered to the subscribers of the company's insurance plan.
The billing process can be tedious and prone to errors even if a typical medical bill contains a detailed rundown of all the services and treatments a patient received. Some of the most common billing issues patients face are getting charged for more than the insurance limit, being billed twice for one treatment, being billed for the wrong medicine, and getting unexpected charges. Both medical providers and health insurers can be at fault, as the whole billing process itself is quite complicated. That's why it would be a great help for providers to trust the complex process to a well-structured system.
Creating medical systems may not be the specialty of hospitals and insurance companies. Thus, they can benefit from outsourced billing experts who can free them from the burden and blame. Outsourcing hubs with a high-performing IT sector would likely be a good fit for the job, but countries with a rich talent pool of medical professionals, like the Philippines, could be a far more ideal choice.
Investing in high quality HIM services is crucial to businesses in the medical field, but the growth of the healthcare service market may come with problems that you should prepare for. Partnering with an outsourcing service provider may be your best bet in giving your customers a high standard of care without the hassles and costs.