Imagine having a dedicated team of professionals working around the clock to boost your sales, provide exceptional customer support, and nurture leads.
That's the power of 24/7 call center services.
Customers expect immediate assistance and personalized interactions, regardless of the time of day. By embracing 24/7 call center services, you can meet these expectations and surpass them.
One of the key benefits of 24/7 call center services is enhanced customer support and satisfaction. With round-the-clock availability, your customers can reach out for assistance whenever they need it, improving their overall experience and increasing loyalty.
Whether they have inquiries, require technical support, or need help resolving issues, having a team of knowledgeable and responsive agents available 24/7 ensures that no customer is left unattended. This level of accessibility not only enhances customer satisfaction but also instills confidence in your brand.
In addition to providing exceptional customer support, 24/7 call center services offer increased accessibility and availability. Geographical barriers and time zone differences no longer hinder your ability to serve a global customer base.
By nurturing leads with personalized attention and timely follow-ups, you significantly improve the chances of converting prospects into customers. This proactive approach to lead generation can boost your sales pipeline and drive revenue growth.
By having call center agents operating around the clock, you can cater to customers from different regions, accommodating their preferred communication channels and timeframes. This expanded accessibility not only opens up new sales opportunities but also strengthens your brand's reputation for being reliable and customer-focused.
Furthermore, 24/7 call center services play a crucial role in lead generation and conversion rates. Call center agents, armed with in-depth knowledge of your products or services, can proactively engage with potential leads. Through meaningful conversations, they can identify customer pain points, address concerns, and provide tailored solutions.
By nurturing leads with personalized attention and timely follow-ups, you significantly improve the chances of converting prospects into customers. This proactive approach to lead generation can boost your sales pipeline and drive revenue growth.
Activities of an Effective Call Center
Call centers serve as the beating heart of customer interactions and sales growth. With a dedicated team of skilled agents and a strategic approach, an effective call center can revolutionize your business by driving sales and delighting customers.
Here are the key activities that contribute to the success of a call center in maximizing sales opportunities and ensuring exceptional customer experiences.
Best Practices for Maximizing Sales through Call Center Services
To make the most of your call center services and maximize sales, consider implementing the following best practices:
Other Benefits of Outsourcing to a 24/7 Call Center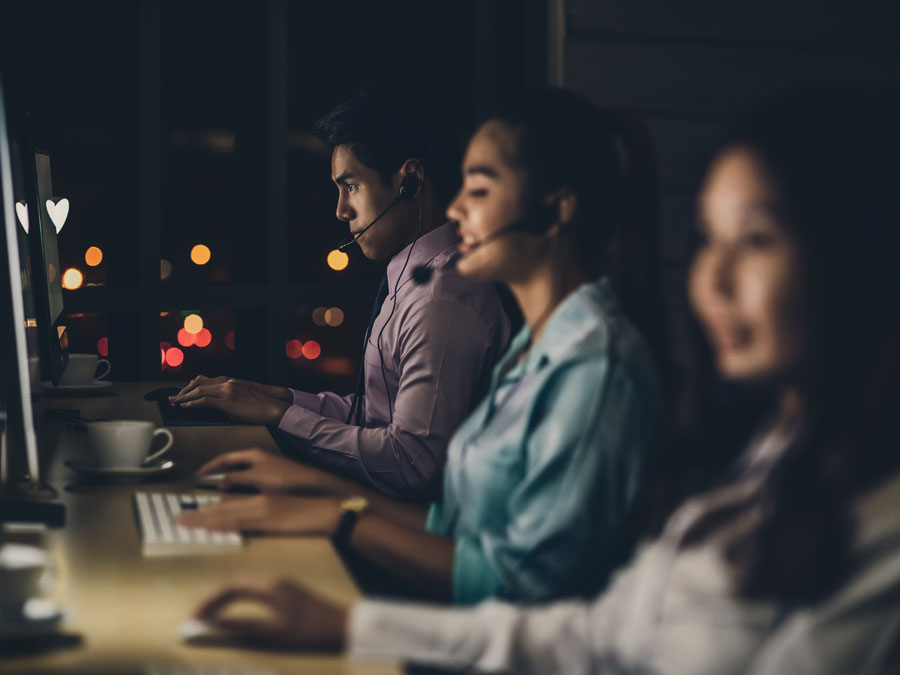 Outsourcing your call center services to a 24/7 operation can provide numerous benefits to your business beyond boosting sales. In this section, we will explore the advantages of outsourcing to a 24/7 call center, including enhanced customer service, increased customer satisfaction, improved brand reputation, expanded market reach, and optimized resource allocation.
Enhanced Customer Service


A 24/7 call center ensures that your customers receive round-the-clock support, regardless of their time zone or location. By outsourcing to a call center that operates 24 hours a day, 7 days a week, you provide your customers with the convenience of accessing assistance at any time.

This increased availability and responsiveness demonstrate your commitment to excellent customer service, fostering a positive customer experience and strengthening customer loyalty.

Increased Customer Satisfaction


With a 24/7 call center, you can address customer inquiries, concerns, and issues promptly. Customers appreciate timely resolutions, and having access to support at any hour can significantly improve their satisfaction levels.

By outsourcing to a 24/7 call center, you ensure that your customers' needs are attended to quickly and efficiently, leading to higher levels of customer satisfaction and reducing the risk of customer churn.

Improved Brand Reputation


Outsourcing to a 24/7 call center helps build a positive brand reputation. By providing consistent, high-quality customer service, you establish your brand as reliable, trustworthy, and customer-centric.

Customers who have positive experiences with your call center are more likely to become brand advocates, sharing their positive experiences with others. Word-of-mouth referrals and positive reviews contribute to a strong brand reputation, attracting new customers and boosting overall brand perception.

Expanded Market Reach


By outsourcing to a 24/7 call center, you can expand your market reach beyond your local or regional boundaries. With the ability to cater to customers in different time zones, you can effectively serve customers in various geographical locations.

This expanded market reach opens doors to new customer segments and potential business opportunities. By outsourcing to a 24/7 call center, you can tap into global markets, increase customer acquisition, and grow your business on a global scale.

Optimized Resource Allocation


Outsourcing your call center operations to a 24/7 service provider enables you to optimize resource allocation within your organization. By leveraging the expertise and infrastructure of a specialized call center, you eliminate the need to allocate valuable internal resources, such as personnel, technology, and office space, to manage customer support.

This allows you to redirect your resources towards core business activities, such as product development, marketing, and strategic initiatives. Outsourcing ensures that your resources are utilized efficiently, maximizing productivity and overall business performance.

Flexibility and Scalability


24/7 call centers offers flexibility and scalability to accommodate fluctuating call volumes and business needs. Outsourcing to a service provider experienced in handling peak periods, seasonal demands, or promotional campaigns allows you to scale your operations effortlessly. During busy periods, additional call center agents can be deployed to manage the increased call volume, ensuring minimal wait times and optimal customer service.

Conversely, during slower periods, you can scale back the resources, minimizing costs while maintaining quality service. This flexibility and scalability provided by a 24/7 call center enable you to align your operations with customer demand and effectively manage your resources.

Access to Advanced Technology and Expertise


Outsourcing to a 24/7 call center grants you access to advanced technologies and specialized expertise. Call center service providers invest in cutting-edge technologies, such as interactive voice response (IVR) systems, customer relationship management (CRM) software, and omnichannel support platforms. These technologies streamline call handling processes, enhance data management, and enable seamless integration across various communication channels.

Additionally, call center agents are trained in customer service best practices, communication skills, and product knowledge, ensuring that your customers receive professional and efficient support.
Outsourcing your call center operations to a 24/7 service provider offers a range of benefits that extend beyond sales growth. By leveraging these benefits, you can strengthen your customer relationships, streamline operations, and position your business for sustainable growth in the competitive marketplace.
Investing in 24/7 call center services and implementing the right activities can be a game-changer for your business. The benefits, such as enhanced customer support, increased accessibility, and improved lead generation, are pivotal in skyrocketing your sales.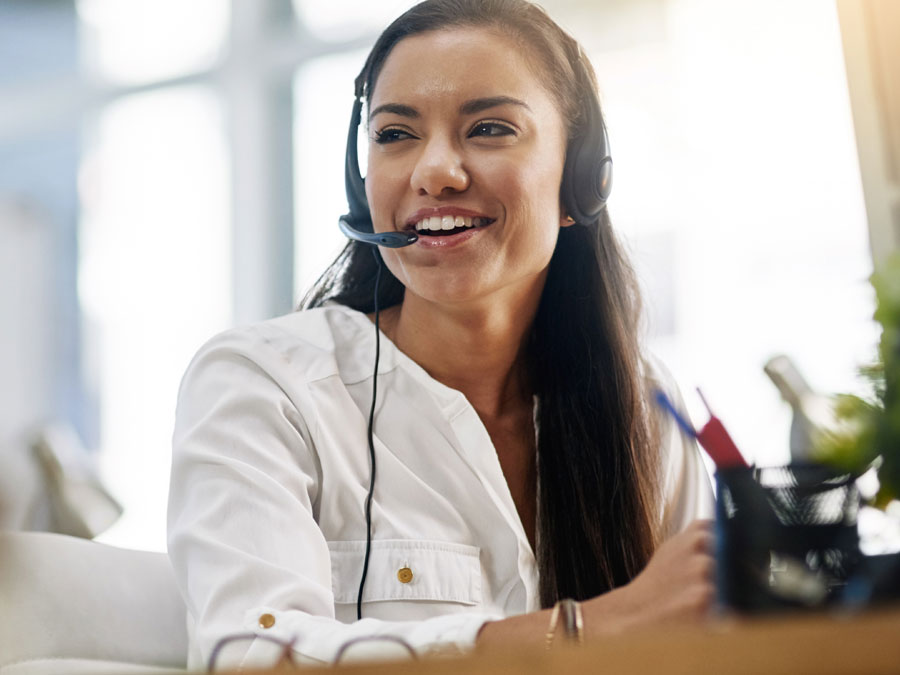 By effectively addressing customer inquiries, making outbound sales calls, focusing on customer retention, and nurturing leads, you can generate substantial revenue growth.
Remember to prioritize comprehensive training for call center agents, leverage technology and analytics, personalize interactions, and continuously strive for improvement. By following these best practices and drawing inspiration from successful case studies, you can unlock the full potential of call center services and drive your sales to new heights.
Embrace the power of 24/7 call center services and witness the transformation in your business growth.

Open Access BPO is a 24/7 outsourcing firm that does more than just market your products through outbound calls. We lead the industry in multilingual and multichannel customer support that will surely strengthen your connection with your consumer base and make your brand image stand out.
Contact us today and let Open Access BPO create an team and call center strategy for your brand and your specific needs, goals, and timelines.