One of the critical elements of customer service is product knowledge. So how can you ensure your team has it in the bag?
A well-informed call center team is an invaluable asset. Hence, the call center training process must go beyond routine procedures, placing a strong emphasis on comprehensive product knowledge. A robust product knowledge, meanwhile, serves as a vital component for enhancing customer service and fostering a team capable of addressing diverse customer needs.
Today, we'll have a look into effective strategies to elevate your call center team's product knowledge—a crucial asset in delivering exceptional customer experiences.
Importance of Product Knowledge
Ensuring your call center team is well-equipped with robust product knowledge is necessary for success. This proficiency, deeply intertwined with call center training and ongoing employee development, offers several advantages in delivering exceptional customer service:
Ways to Boost Product Knowledge
To ensure your team is well-equipped to handle customer queries with precision and promptness, it's important to invest in targeted training programs. These programs not only contribute to improved customer service but also play a role in the ongoing employee development.
Measuring Product Knowledge
To ascertain the effectiveness of call center training in fostering robust product knowledge among agents, employing specific metrics and approaches is crucial. Here's a breakdown of key ways to measure product knowledge proficiency:
The Role of Leadership in Enhancing Product Knowledge
Leadership plays a role in cultivating a culture of continuous learning and knowledge excellence within a call center team. Beyond providing resources and training modules, effective leadership sets the tone for the entire organization.
Challenges in Boosting Product Knowledge
Elevating product knowledge within a call center team is a crucial aspect of fostering effective customer service. However, this pursuit is not without its hurdles. To navigate these challenges successfully, it's essential to recognize the following key areas:
High Turnover Rates

A significant obstacle arises with prevalent high turnover rates, impeding continuous learning efforts. More specifically, the constant flux of personnel can disrupt the continuity of call center training initiatives. As a result, employee turnover hinders the accumulation of in-depth product knowledge necessary for effective customer interactions.

To deal with this, implement a robust onboarding process that includes comprehensive call center training. Additionally, you should also provide clear career progression paths and incentives to encourage long-term commitment among employees.

Dynamic Product Landscape

Products inevitably undergo rapid changes, so a proactive stance is needed among call center teams. In other words, agents must stay ahead of the learning curve to uphold accurate and up-to-date product knowledge.

To help with this problem, establish a continuous learning culture with regular update sessions. Likewise, utilize digital platforms and e-learning modules to facilitate ongoing call center training. In doing so, you ensure agents are well-informed about product developments.

Information Overload

The abundance of information can lead to overload, making it challenging for agents to discern essential details. Therefore, effective call center training should focus on streamlined information delivery to prevent cognitive overload.

In particular, design training modules that prioritize critical information. You can also implement knowledge management systems that allow easy access to relevant details, enabling agents to quickly retrieve necessary information during customer interactions.

Diverse Product Portfolio

Call centers often handle a diverse range of products, each with its unique features and specifications. It then follows that maintaining a comprehensive grasp of this diversity requires tailored training approaches.

In such cases, consider developing specialized training tracks for different product categories. More specifically, provide agents with focused call center training based on the specific products they handle. This ensures in-depth knowledge in their assigned areas.

Technological Advancements

Rapid technological advancements may introduce new products or features. Because of this, call center agents' understanding of products may become outdated shortly after learning them. Call center training must, therefore, adapt swiftly to these changes to ensure agents are well-versed and up-to-date.

For this challenge, you should establish a dedicated team or department responsible for monitoring technological trends. In addition, incorporate regular updates in call center training to equip agents with the skills and knowledge required to handle new products seamlessly.
Tailoring Product Knowledge Training for Different Learning Styles
Tailoring call center training programs to different learning styles is crucial not only for maximizing product knowledge but also for promoting employee development. Understanding that individuals have varying preferences in acquiring and retaining information underscores the necessity of customizing training initiatives.
Additional Strategies for Call Center Excellence
Within call center operations, the pursuit of excellence is an ongoing journey. Beyond the fundamental strategies for boosting product knowledge within your team, there are additional avenues to fortify your call center's overall performance:
Conclusion
In conclusion, the pursuit of boosting your call center team's product knowledge is integral to delivering exemplary customer service. Embracing comprehensive call center training programs, leveraging technology, and fostering a culture of continuous learning equips your team to not only meet but exceed customer expectations.
As the call center landscape evolves, you must stay committed to ongoing employee development. In fact, adapting strategies to meet the unique challenges of the industry will ensure that your team remains at the forefront of exceptional customer experiences.
Knowledge and skills aren t an issue if your business chooses the right outsourcing partner. Open Access BPO is a company that has diverse and well-equipped call center teams that have the right product knowledge and conversation skills that make customers feel valued.
Our work culture also provides for an environment that fosters engagement, as reflected in our attrition rates and continuous commitment to delivering premier customer experience. Contact us today to learn more.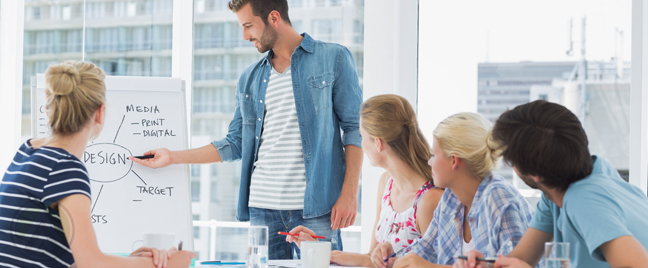 Product knowledge is a necessity in both customer service and sales. The more knowledgeable your employees are, the more prepared they can be when answering customer inquiries. When outsourcing to a call center in the Philippines, your agents product knowledge can influence your brand s image of competence and trustworthiness. These impressions can affect your customers perception on whether they should continue supporting your brand or not.

Having customer service and sales teams that are knowledgeable about your products means more efficient workforce. Customer support agents are more likely to resolve customer issues faster, while sales agents can give better product recommendations, which can lead to more successful deals including upsells.
How then can you reinforce your staff s product knowledge? Here are some ways how you can equip your employees with consistent and solid product knowledge that can impress your customers:
1. Consistent and systematic training

Product knowledge training is a systematic way of making sure that all employees learn from the same knowledge source and will perform based on a common orientation procedure. Training sessions must be customized according to the new products that are to be introduced to your team. After initial training, they can be divided into different subgroups according to job roles in order to further train your people how to use the new knowledge in their specific functions.
2. Hands-on experience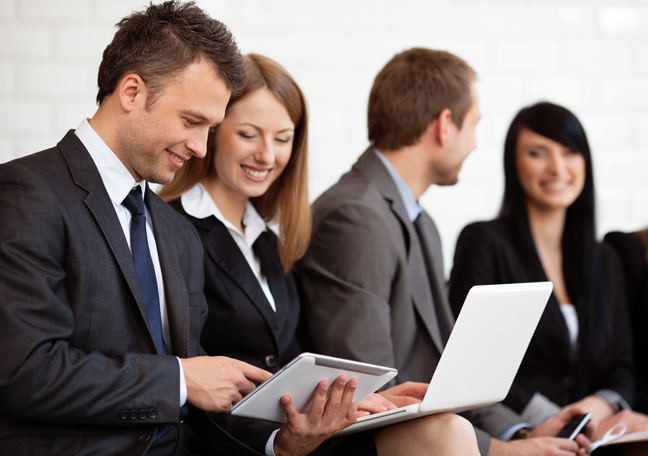 The only way for your training sessions to yield productive outcomes is by using the actual products and services that your employees will be selling later on. This hands-on experience will ensure complete familiarity with the different product features through constant exposure. Moreover, refresher courses must be based on your staff s actual experiences with customers. By making your training realistic and product-specific, your employees will find it easy to apply their new learning into practice.
3. Rewarding progress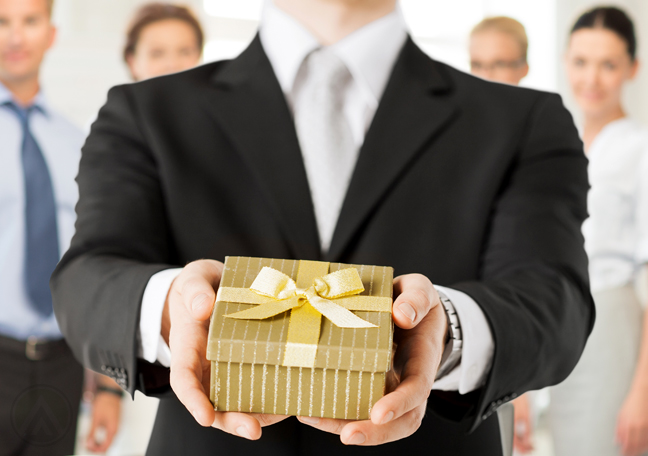 No matter how comprehensive your training program is, it will still end up useless if your employees are not motivated to learn. You must therefore think of ways to encourage them to engage with your training efforts. By utilizing incentive programs such as point systems, you can acknowledge the efforts of employees who excel in knowledge or practical tests. You could also introduce perks such as bonus pay or paid leaves to top performing agents.
4. Manuals and references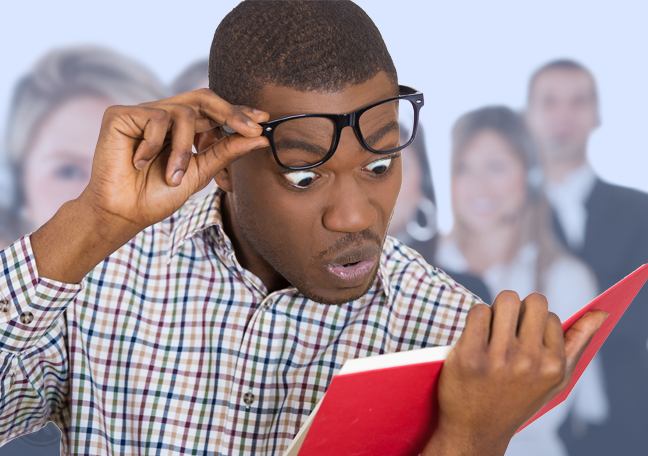 Building a database or publishing reference materials that your employees can easily access or use are some ways of reinforcing product knowledge. These materials will motivate self-learning and allow agents to familiarize with your product line at their own pacing. They can also create their own cheat sheets out of these references. However, your manuals and other reference materials must be constantly updated and checked for accuracy.
By following these tips, you can transform your employees into product experts who can make convincing sales conversations and handle customer concerns effectively. When your agents are highly knowledgeable about your products and services, they will find ease in building strong relationships with your customers, which is integral in expanding your customer base.