It's an established notion that for customer service to be deemed successful, the business must be able to deliver what the customer requires.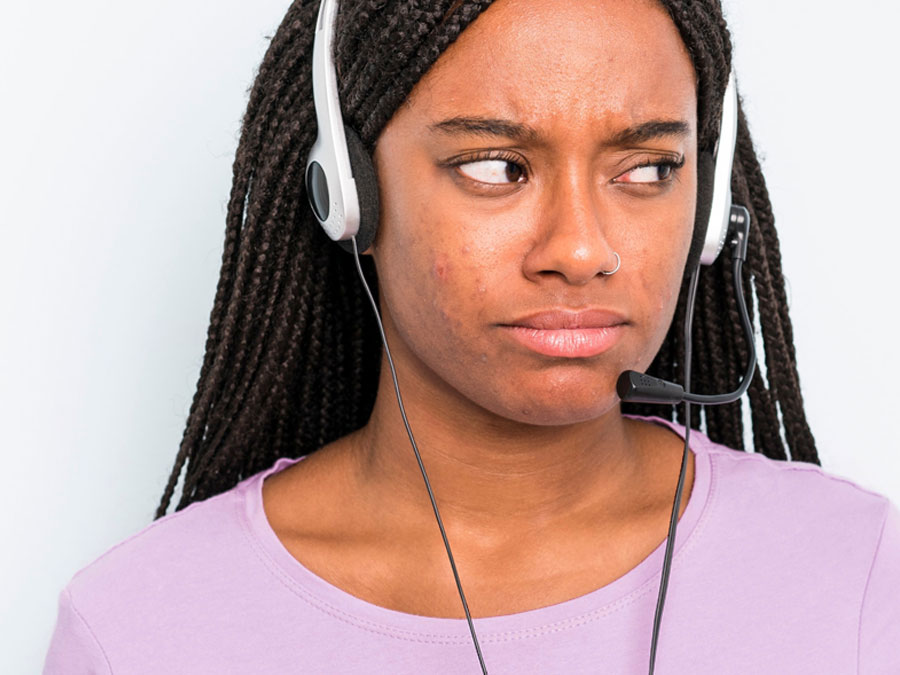 This is why first-contact resolution and other results-based metrics are strictly prioritized by Philippine call centers and customer care units of most companies.
Problems should indeed be countered with an effective fix, and most of the time, how the representatives handle the case plays a big part in the solution. The choice of words and the way they are delivered are indeed crucial in quelling anger and frustration.
Even in hopeless situations where there's nothing that can be done to completely repair the damage, complainants still end up satisfied with how companies faced their concerns. An apologetic tone and a positive vocabulary can go a long way in customer service.
On the flip side, there are words and attitudes that spell out bad customer care, which can be summarized into the following.
          

Blaming

Blaming means that you're finding excuses for why you can't do something and also reflects an aversion to responsibility.

While explaining what caused a problem is part of giving an answer, customers don't really care much about who they should point their fingers at. They brought the case to you in hopes of getting a solution, not to find out who to blame. So, even if you're not at fault, the problem is already yours to solve.

For the customers, the point of customer service is for you to fix their issue and not to divert their anger to the power company where the outage started, the courier that got delayed, and most especially, to their own misuse of the product. Therefore, you should show them more of how much you want to take action instead of how little you care about an issue.
          

          

Busy

Saying that your team is too busy could mean several things; and for customers, they all sound bad. Being busy means that they have to wait before they get their issues resolved. Ultimately, being busy and unavailable tells your customers that they are not prioritized.

There are also many ways to avoid giving callers these impressions. For one, you could provide multichannel customer service by having web-based tools. Reviewing your staffing and scheduling systems could also help find out if you have enough people during hours when call volume peaks or if you assign the right agents for both minor and complicated tickets.
          

          

Buts

Like blaming, saying "but" removes hope and any positive thing you said prior to saying this word.

"We can process your order, but it will take a while."

"We have a branch near your location, but it won't open until 8:00 AM"

See how it cancels out the positive answer and immediately turns it into a "no?"

Avoid displaying incapacity by only saying absolute statements about what you can possibly do. So to rephrase the no statements above, say "We can definitely process your order in five minutes," or "Our branch near your location will open at exactly 8:00 AM."
          
We're not really saying that these words and answers should be avoided at all costs. What you can do is find a better way of explaining the situation to keep your customer service unit from gaining labels of inadequacy, incapability, and inaccessibility. Always go for the positive, empathetic tone and attitude when solving customer concerns.
These big no-nos in customer service can be avoided by having a well-trained support team that projects empathy and technical know-how for your brand. You can outsource this responsibility to a trusted firm like Open Access BPO and rest assured your customer satisfaction metric will always look good.
Contact us today and let's begin your outsourcing journey.