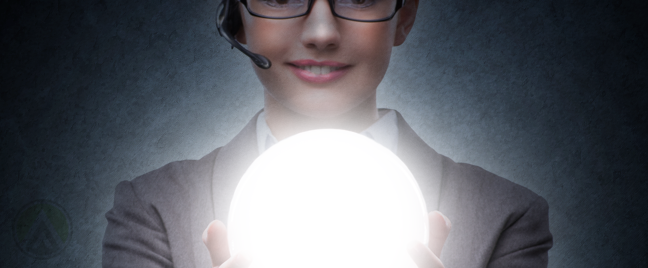 Every now and then, new customer support trends are being formed as a result of the fast-evolving contact center industry. These fresh concepts, however, aren't just catchy mantras.
The great thing about industry trends is that they give business leaders a large-scale perspective on the strategies that will work for modern consumers. In a sense, they serve as guidelines (or even goals) that marketers and customer relationship managers must stick to.
As an entrepreneur, you must stay updated about the most recent customer support trends. This will allow you to devise business strategies that encapsulate people's changing demands and preferences, helping your organization become more agile and proactive.
From August to October this year, marketers, support providers, and managers were surveyed to identify the top themes that define the future of the contact center. The study was conducted by Call Center IQ, an online resource hub and advisory body for customer experience leaders. Here are the results.
1. Effortless experiences (17.6%)
"Effortless experience" ranked as the most important trend shaping customer support. It's clear, therefore, that businesses are working hard to make everything easy for consumers. After all, many companies still lose customers despite their impressive marketing tactics. Simple and reliable services, however, are the backbone of loyalty and retention.
2. Building the brand around the customer experience (16.0%)
Today's brands are also making sure that all their business strategies are built to optimize people's experiences. Thus, regardless of the channel people use to connect with brands, or their progress in the customer journey, they'll be provided with the same level of care.
3. Experience as a differentiator (15.2%)
Organizations also believe that the experience they provide is a brand differentiator. The idea is that contact centers—particularly the way they form customer relationships—help companies stand out from their competitors and increase profits.
4. Omnichannel presence (10.4%)
Predictably, the omnichannel strategy is part of this list, with 10.4% of entrepreneurs identifying it as one of their priorities.
Maintaining an active presence in multiple platforms and devices is brands' main response to growing consumer demands. Call centers that deliver multichannel services allow brands to provide fast and uninterrupted assistance using the customer's preferred channel.
5. Customer experience journey (10.4%)
The customer journey refers to the entire process that a buyer goes through—from the moment they discover a brand up to the interactions that follow, the purchasing stage, and the relationship that has been formed. Marketers and customer support strategists must make this entire process pain-free so they can smoothly transition a potential buyer from one phase to the next.
6. Personalization (10.4%)
To personalize the customer experience, contact centers must be able to fully make sense of big data and turn insights into actionable plans. It's something that most organizations haven't yet mastered because of workforce skill gaps. However, many of them are beginning to recognize its potential to drive profit and create meaningful customer relationships.
7. Customer centricity (5.6%)
This is yet another elusive goal for many brand managers, and that's probably why many of them cited it as an influential trend shaping the contact center industry. It takes a combination of several factors—a relentless focus on the buyer's experience, the ability to personalize interactions and juggle multiple platforms—to build a customer-centric organization.