Providing exceptional customer service is paramount for brands seeking to gain a competitive edge.
Many companies are now considering partnering with outsourcing call centers to handle their customer support needs efficiently.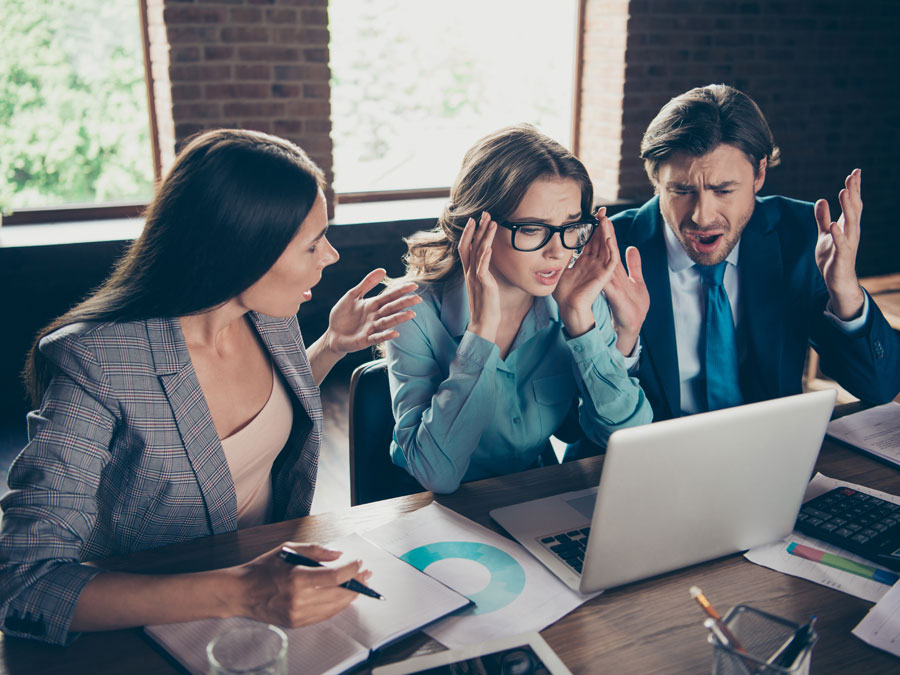 By opting to outsource customer service to a call center, your brand can strategically increase customer satisfaction and ensure excellent customer experience. This approach enables you to:
concentrate on core competencies;
streamline operations; and
cut down costs effectively.
Additionally, call centers contribute their expertise, scalability, and advanced technology to ensure that your customers receive unparalleled support.
While outsourcing can be a game-changer, brands should be aware that call centers encounter several challenges in their pursuit of delivering outstanding customer experiences and business solutions.
Addressing these concerns is crucial to maintaining customer satisfaction and brand reputation. Here are the top challenges call centers must confront and the best ways to address and resolve them.
What Happens When the Call Center Successfully Resolves These Challenges?
When a call center manager effectively addresses the top challenges, remarkable improvements can be observed across various aspects of the business.
Enhanced Agent Morale and Reduced Employee Turnover


By creating a positive work environment and offering competitive compensation and growth opportunities, the call center manager fosters higher agent morale and satisfaction, which in turn can increase customer satisfaction.

Satisfied employees are more likely to be engaged and committed to their roles, leading to reduced employee turnover rates. With experienced and motivated agents handling customer queries, the overall quality of customer service improves significantly, positively impacting customer satisfaction levels.

Data-Driven Insights and Continuous Improvement


A call center that implements performance measurement tools and sets clear KPIs gains valuable data-driven insights into the call center's operations. This data enables them to identify areas for improvement and make informed decisions. Regular performance reviews and data analysis facilitate a culture of continuous improvement, ensuring that customer service processes are continually refined and optimized.

Seamless Technology Integration and Improved Efficiency


Call centers that prioritize technology integration ensure that agents have access to modern, efficient tools. This results in streamlined operations and quicker response times. It empowers agents to deliver personalized and effective customer interactions. The result is an increase in customer satisfaction levels due to the enhanced efficiency and accuracy of the service provided.

Consistent Multichannel Customer Support


Effective multichannel strategy, customers can enjoy a seamless experience across various communication channels. Agents can effortlessly switch between channels while maintaining the context of the conversation, making it easier for customers to interact with the brand. This consistency enhances customer satisfaction, as customers can choose their preferred communication method without compromising on service quality.

Improved Cross-Cultural Communication and Customer Relations


Investing in hiring agents with multilingual capabilities and cross-cultural training fosters better communication with customers from diverse regions. As a result, language and cultural barriers are overcome, leading to enhanced customer interactions and rapport-building. This improved understanding builds trust and increases customer satisfaction, regardless of the customer's location or background.

Efficient Management of High Call Volume and Peak Times


By accurately forecasting call volume and scheduling additional staff during peak hours, the call center manager ensures smooth operations during high-demand periods. The availability of self-service options further alleviates pressure on agents, reducing wait times and customer frustration. As a result, customers receive prompt and efficient service, leading to increased customer satisfaction levels. Implementing these strategies can significantly enhance the overall customer experience and contribute to higher levels of customer satisfaction.

Strong Data Security Measures and Customer Trust


A call center manager who prioritizes data security and compliance helps build customer trust. By implementing robust security protocols and conducting regular audits, they safeguard customer data and prevent breaches. As customers feel confident that their sensitive information is protected, their trust in the brand and the call center increases, leading to higher levels of customer satisfaction.
Indications of a Highly Reliable Outsourcing Partner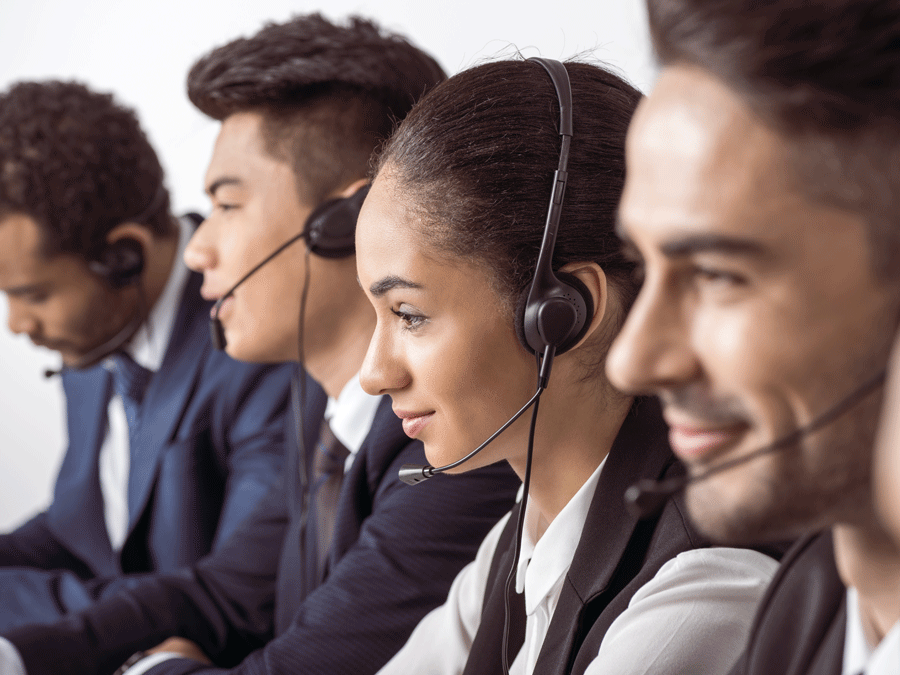 To ensure that a prospective call center is capable of addressing these challenges and providing excellent customer experience business solutions, brands should look for the following indications:
Proven Track Record

Evaluate the call center's past performance and client testimonials to gauge their ability to increase customer satisfaction.


Transparent Communication

A reliable partner maintains open and clear communication, sharing insights and progress with their clients regularly.


Advanced Technology Adoption

Look for call centers that leverage cutting-edge technology to enhance customer service capabilities.


Employee Development Programs

A focus on agent training and development demonstrates a commitment to improving customer service quality.


Data Security Measures

A call center that prioritizes data security and privacy ensures the protection of customer information.


Flexibility and Scalability

A highly reliable outsourcing partner offers flexibility and scalability to meet changing business needs.


Proactive Approach

Seek call centers that take a proactive stance in addressing customer concerns and continuously improving their processes.


Multichannel Expertise

An outsourcing partner proficient in handling various communication channels can deliver a seamless customer experience.


Customer-Centric Culture

Look for call centers that foster a customer-centric culture to ensure a strong focus on customer satisfaction.
Partnering with a call center that exhibits these characteristics will undoubtedly increase customer satisfaction and elevate your brand's reputation in the market.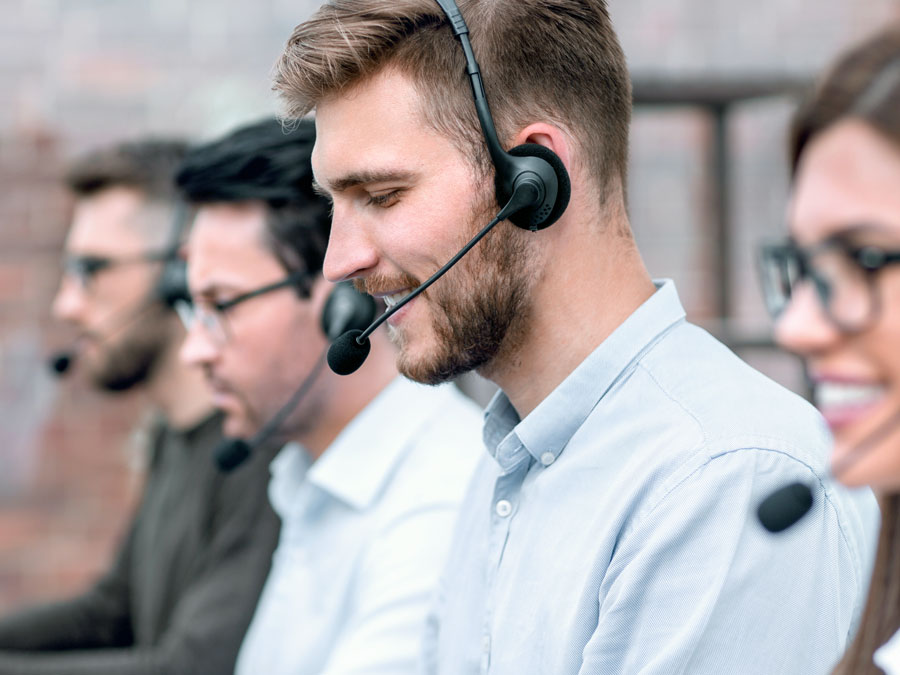 While outsourcing call centers provide brands with a valuable solution for delivering excellent customer experiences, they do face significant challenges. Brands must be aware of these challenges and work collaboratively with their outsourcing partners to address and resolve them.
By doing so, they can ensure a seamless customer service experience, increase customer satisfaction, and position their brand for long-term success.
Call centers with the most experienced and skilled managers and agents will always have a competitive edge as potential business partners. Open Access BPO is one of those firms, and we can certainly say we will always be up to the challenge.
No matter which language your customers speak or platform your brand prefers to be in, Open Access BPO will continue to step up and deliver the best customer support expected of a reliable partner. Don't hesitate to contact us today to begin your partnership with us.