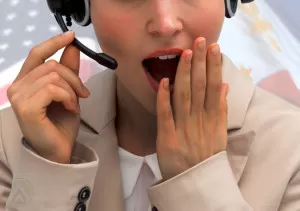 There is "nothing stopping" the country's economy from sustaining a 7% growth this year and next, local analysts say. The BPO industry in the Philippines is one of the major drivers of this growth.
In an ABS-CBN news report, Vice President and Head of Research for stock brokerage firm COL Financial Group, April Lee-Tan, stated that, "We re very positive in the economy, largely because of our huge consumer base. In the Philippines 70% of our GDP is consumption. The drivers remain intact."
Aside from the outsourcing industry, OFW remittances and other new sources also contribute to consumer spending.
Tan said that aside from these short-term growth drivers, the economy is also benefitting from the country's demographic dividend. The average Filipino is 23 years old, which guarantees a steady pool of labor in the following years. Tan also noted that the younger generation is not just increasing consumption, but are also aggressive in pushing for financial investments.
The economic growth of the country at first semester was posted at 7.6%, which is higher than the previous government target of 6%-7%. Major analysts and financial institutions, such as the World Bank, have already upped their growth forecasts. Recently, a University of Asia and the Pacific economist even predicted that the country can grow from 7% to as much as 10% within the next 10 years.
The BPO industry in the Philippines is targeting 900,000 employees by the end of 2013 and 1.3 million by 2016. Its expected revenue is $16 billion for this year and $25 billion in 2016.
Open Access BPO is a market leader in providing offshore business solutions. Our company is located in the business district of Makati, Philippines. For more information about us, check out our website or join us on Google+ page.