Do people consider working in a call center in the Philippines right after they graduate from college? Call centers may offer some of the highest salary ranges in the country, but does it make outsourcing jobs attractive to people in their early twenties? Poll results released by job assistance firm Collegefeed make it seem so.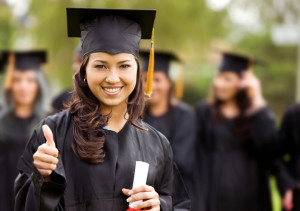 To know if the expectations of young professionals match the availability of companies in need of fresh grads, Collegefeed asked 15,000 millennials to name the top three things they look for in an employer. The answers reflected that culture fit is regarded more highly than career potential, as nearly 80% of the respondents said that they want to be in a working environment where they can jive well with their colleagues. Work-life balance came third, and is followed by compensation and challenging environment to make up the list of the top five things millennials consider when choosing a company.
Here's another noteworthy finding: over 70% of fresh grads hear about companies through their friends. This opposed the claim of many companies that they get most of their new-hires through on-campus recruitment activities, which only came third in the poll results after job board.
Do call centers meet the expectations of fresh graduates?
People working in a call center in the Philippines are aged 24 on average, according to a 2013 study on Philippine call center employment. This fact, however, doesn t reinforce the notion that new graduates see call centers as the most ideal workplace. What it does affirm, however, is that peer influence and high compensation drives young professionals to outsourcing jobs.
Call center work is highly preferred by graduates coming from low income households and those looking to pad their professional experience. However, their stay is determined by the employer's retention strategies and overall preparedness for the position.