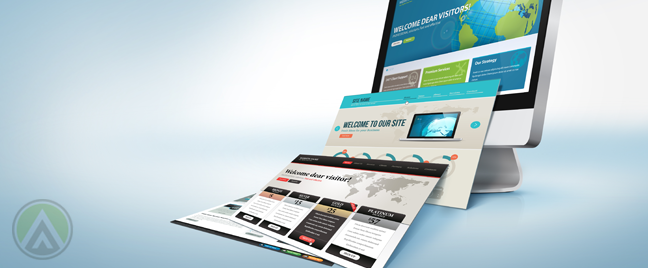 Online retailing can be challenging because it requires specialized skills and resources to be successful. That's why back office outsourcing may be your best option when it comes to building and maintaining an e-commerce website.
By contracting outside talents, you get hold of talented experts to handle each step of your site creation for lower costs, especially if you choose Asian outsourcing capitals where labor rates are lower. Another advantage of outsourcing over keeping back office roles in-house is that when you outsource, you free yourself from the expenses of providing facilities and the hassles of handling recruitment. Here are web-building services you can outsource to develop and empower your company's e-commerce site.
The look and feel of your website should show that you mean business. As such, a capable outsourcing company should be able to effectively address your web development needs. Your back office outsourcing partner must create a stylish and sophisticated layout for your site's every page, and ensure that navigation is smooth. All these contribute to a positive user experience that can boost traffic and increase sales.
Your rich media developer should be able to represent your brand according to your projected image. This can be done through engaging images, animation, and videos that are not only entertaining, but also delivers your company's message to site visitors. This is perhaps one the most immersive ways to reach out to your brand's demographic.
Aside from having compelling visual elements to embody your brand's image and message, your website must also have a regular stream of well-written content. These can come in the form of press releases, or blog posts that can keep your site fresh and highly relevant for site visitors and online searchers alike. As such, it's important to contract back office outsourcing providers with a pool of talented web content writers for this task.
According to a recent research, about 85% of American adults use the Internet. Respondents stated that the top activities they engage in include using search engines to aid their purchasing decisions, and spending time on social media sites. These results definitely prove that companies must shift their marketing efforts to the social web—a need that can easily be addressed by outsourcing their digital marketing needs.
Offshore providers offering digital marketing commonly include social media marketing, and search solutions. If your outside talents carry out these tasks well, you can be guaranteed of having a positive web presence.
Engaging in e-commerce services involves giving your customers hassle-free web retail transactions. In order to ensure your customers are able to easily purchase or subscribe to your products online, you can opt to rely on back office outsourcing companies to carry out important tasks such as stock-keeping unit (SKU) building and cataloging, and e-commerce store management to let you keep track of your inventory and retain old customers while making new ones.
Outsourcing e-commerce services will help you build your online store. Through web developing experts, you would be able to keep track of your inventory, give your customers hassle-free web retail transactions, and retain old patrons. The overall appearance and functionality of your e-commerce website would rely on the team you outsource, so don t just choose a company that can do the job for less; choose a firm that can do the job well.