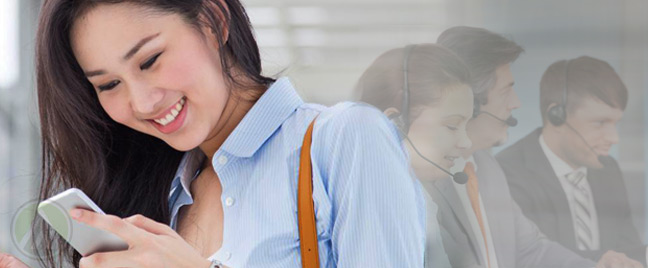 Dealing with rude representatives is among the top five call center pet peeves that cause customers to leave a call and, in worse cases, your brand. Philippine call center agents aren't spared from allegations of rudeness, and that's exactly why proper call center conduct and best communication practices are refreshed to them from time to time as part of their ongoing training.
Part of customers' definition of rudeness is the agent's tendency to demand information rather than ask for it. For some, imposing control takes away customer service's true essence, which is taking care of customers, but there are instances that require the agent's control over the situation. Then what should your call center staff take care of, and what should they control?
Take care of the customer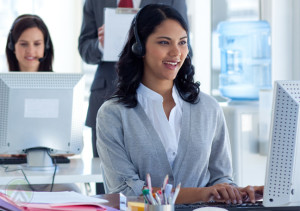 Being at the frontline of your business, your customer service representatives (CSR) should never exude rudeness, even if their job takes place over the phone. And if it is the customer who is being rude, it does not excuse the CSR from keeping composure.
They must remember: the customers don t need to meet the agents face-to-face to tell that they are being discourteous; the tone of the voice is enough to tell. So, your customer care team must compose of conversationalists with a positive attitude and a knack for taking care of people.
As their leader, maintaining those outgoing traits is your job. Constantly remind them about the importance of their duty and the impact of their actions to the company's growth, because keeping these in mind will give them a deeper purpose to perform excellently.
Take control of the situation
Yes, the customers are highly valued, but your Philippine call center agents must still act according to the rules imposed by the company. There may be cases where the customers have violated company policies, and in these scenarios, your staff should be able to uphold those policies. They must empathize but they should also make the customer understand why the rules must be followed. And this is something that every one of your representative should know, especially those who handle credit and billing accounts.
To ensure that your people can handle stressful and challenging situations like these, your pre-employment screening process should include behavioral and personality assessments. There should also be regular workshops or trainings to keep the correct conducts and ethics fresh in their minds.
A good balance
Care and control are both important, so there should be a good balance between the two in every call your representatives handle. It can be difficult to carry out both at the same time, but successfully doing so would also guarantee the success of your customer service initiatives, so continuously learn and develop your communication approach and your team's skills to achieve the balance.
Open Access BPO knows the importance of keeping customers happy and adhering to the policies set by clients. If this is the exact quality you need in an outsourcing partnership, then our company is what you are looking for. Visit our website or join us on Google+ to learn more about our services and how our solutions can help your business.