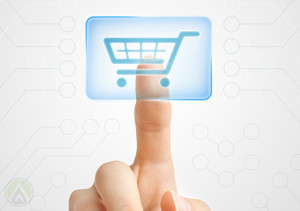 While e-commerce is relatively new, it already stirs competition amongst small and established businesses. E-commerce outsourcing can help you emerge victorious against rivals and attract new and repeat buyers through various digital marketing services.
Outsourcing particularly helps you in these key areas:
Website look and functionality
The look and feel of your website says a lot about the reliability and professionalism of your brand. You can avail of website development and design services to create a website from the ground up, or provide a quick makeover to your existing one to make it more appealing to customers and also in tune with your brand's identity and vision.
You can also hire programming services to add customized functionalities to your website, such as social media integration, on-site chat applications for customer service, and single-page checkout features, among others. Graphic design solutions, meanwhile, can create high quality images for your site, including your brand logo and product images.
Content
Unique content sets your website apart from hundreds online. Written well, it can also effectively engage your customers.
You can employ a team of content writers and editors through an e-commerce outsourcing firm to write product descriptions that are both informative and entertaining. These content professionals can also assist you in regularly updating your e-commerce blog with news, features, how-to articles, and other relevant content.
Online visibility
Search engine optimization services are extremely important in making your website visible to online shoppers. According to studies, websites with high search engine rankings perform well in terms of click-through rates.
There are also marketing solutions to help you broaden your online audience. Social media marketing helps you promote your brand and communicate with online users in popular social networking sites such as Facebook and Twitter. Meanwhile, pay-per-click management allows you to broadcast ads to a demographically targeted audience.
To sum up, outsourcing for e-commerce can help you in several aspects, starting from the launch of your website to its on-going marketing and promotion. All these can help you attract more online shoppers and make them stay.