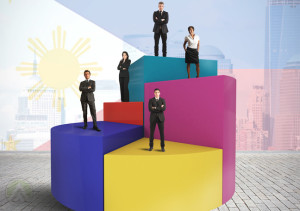 Outsourcing to call centers in the Philippines can give you competitive advantages necessary for greater sales and improved customer acquisition.
Contrary to what others believe, outsourcing to call centers in the Philippines is not just a cost-saving business strategy. It can also be instrumental in helping you to gain a competitive advantage over similar businesses in the industry.
In general, outsourcing enables you to do the following:
Focus on core business competencies
Repetitive and non-essential processes, such as customer service and other basic administrative tasks may be outsourced to offshore service providers. This will allow you to focus on your core competencies to ensure business growth. By doing so, you can develop products and services distinct to your brand, helping you serve your consumers better, and enabling you to stand out among the competition.
Gain access to specialized skills
Outsourcing gives you access to highly skilled workers and technologies that your company may not have the capability to supply in-house.
Some call centers focus on specific industries like electronics and healthcare, and will naturally require specialized skills from its workers. Outsourcing companies offer the valuable service of finding and hiring workers possessing these skills. They are also able to integrate applications and other technologies necessary to serve your company. This will enable your company to be updated on the technology that is necessary for your services.
Improve quality
Offshore providers have expert staff and specialized processes and technology to produce high quality output for clients. For instance, outsourcing to call centers in the Philippines can enable you to provide 24/7 service and gives you a team of experienced agents with excellent communication and customer service skills for a higher rate of customer satisfaction.
Reduce time-to-market
Outsourcing to offshore firms allows you to start your operations ahead of competitors. You don't have to invest in your own resources, such as hiring and training in-house staff, researching about current market trends and nuances, and building infrastructure, among others. These are costly and time consuming. Instead, you can outsource these services to an offshore provider.
Reduced time-to-market is especially advantageous for emerging markets, where there are less established competitors.
Foster innovation
Offshore providers are experts in their fields and have valuable portfolios of previous clients that will help foster innovation. In simple terms, they can serve as your partner in discovering activities that can improve services and reduce costs. The business journal Sloan Review provides examples of companies who have achieved innovation through partnership with outsourcing service providers.
Outsourcing to call centers in the Philippines can give you a competitive advantage in several key areas, as discussed above. But what happens when your competitors follow? According to Forbes, outsourcing to gain competitive advantage only works as long as similar businesses have not yet adopted it.
Despite this, you can still utilize the main advantages of outsourcing, namely, cost reduction, improved efficiency and productivity, and many others, to accelerate your business growth and increase your bottom line.