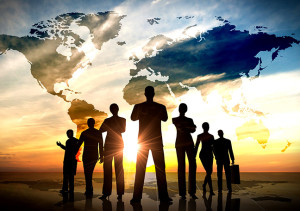 Small companies and even large brands are outsourcing their business processes to the Philippines. But how do you know when you need to outsource? Entrepreneur suggests that outsourcing is beneficial when the company is no longer able to sufficiently manage day-to-day operations or successfully expand the business. Aside from this reason, however, companies outsource their business solutions when—
Tasks are highly repetitive
It's best to outsource tedious and repetitive tasks to virtual assistants or offshore companies. This includes tasks like data entry, administration, accounts payable, and human resources.
This way, you don't have to hire additional employees for your in-house team, thereby saving you from operational expenses. You can free up valuable time and internal resources and refocus them to your company's other critical business operations.
Tasks that are outside your scope of expertise
Not all business processes require your expertise. Indeed, it is better for you to focus on your core competencies and other revenue-generating aspects of your business and then outsource the rest to offshore companies that can do them better. Some examples of these tasks are accounting and bookkeeping.
Tasks that require specialized knowledge
Some business processes call for employees with rare or specialized skill sets. However, it can be expensive to hire these people locally.
Outsourcing to the Philippines for information technology, engineering, web design and animation solutions can save you heaps of money in the long run. Moreover, you can do these without sacrificing the quality of output and performance.
It is best to assess first how you are coping with daily operations and moving forward in terms of your long-term goals. This will give you a clear idea of when outsourcing is beneficial for your business.