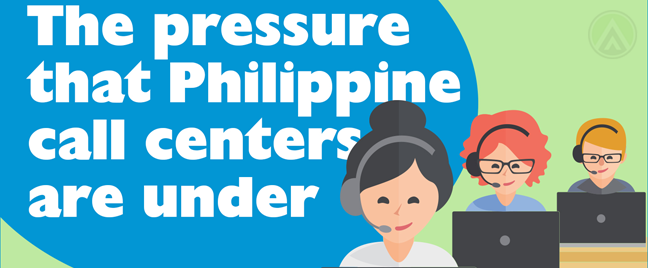 What does the Philippines have to do to move up the outsourcing value chain?
The Philippine outsourcing industry is more than just a lucrative enterprise. It's now on its way to becoming the largest and fastest-growing industry in the country, especially now that budding BPO hubs called Next-Wave Cities are mushrooming outside Metro Manila.
Widely recognized as a top contender in the IT-BPO industry, the Philippines has been named by Tholons as one of the best outsourcing destinations in the world. However, in order for it to keep growing, it needs to overcome plenty of roadblocks. In this infographic, Open Access BPO explores the biggest challenges that Philippine call centers are facing and identifies key action plans to combat the impending setbacks.