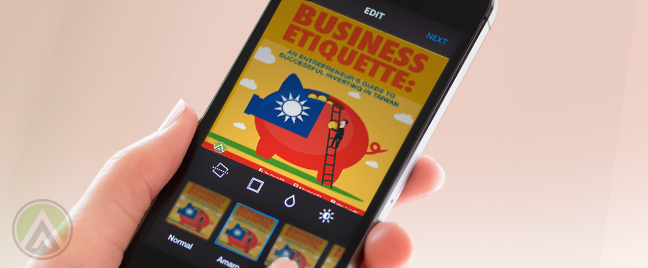 Content marketing is widely considered an effective strategy for driving commercial results, both for B2B and B2C marketers. Among the long spectrum of activities that can be categorized under online marketing, social media advertising is the most commonly used tactic, followed by e-newsletters and website articles.
The average marketer, according to Content Marketing Institute, uses about seven platforms. One of these is Instagram, which has rapidly become a robust platform for photo-driven marketing. Instagram s 200 million monthly active users make the site ideal for businesses that want to reach a bigger audience. However, one of the site s limitations is its mobile-focused approach, which means that images are viewed in smaller screens.
Thus, content marketers aren t exactly at liberty when it comes to the photos or videos they can post on Instagram. This makes uploading larger images, such as infographics, challenging. But it s not impossible. Surprisingly, there are mobile-friendly ways to incorporate infographics on your Instagram page. Here are some of them.
1. Split an entire infographic into separate images.
Marketing on Instagram is so much fun with infographics. The easiest way to upload one is to crop the entire image into separate, and therefore smaller, photos. To aggregate your content, you need to add the same hashtag into all the photos that are part of the infographic. Also, you can emphasize coherence using the same color scheme and font. This way, viewers would quickly understand that the photos you re uploading are part of a series.
2. Use videos to present the infographic.
If you don t want to upload parts of the infographic one by one, you can create a 15-second slideshow instead. This is a great way to keep your content in one place so that users can view them in a more organized way. You can complement your video-infographic with background narration, sound effects, and music to make it more entertaining and memorable.
3. Create mini-charts.
Can t fit an entire infographic into one post? That s not a problem. You can create a mini-chart that gets the message across. To do this, select the most useful pieces of information and present it visually using an easy-to-read and simple chart, table, or graph. You can also use pictographs, which makes use of icons to represent data, or an icon chart, which is often used to present percentages.
4. Present statistics visually.
Statistics can be boring, but you can make them more appealing by presenting them in a visually compelling way. You can use typography, charts, illustrations or a combination of these. Aside from showing off your creative side, this is a great way of boosting customer engagement on Instagram.
Marketing on Instagram can produce positive commercial results for businesses. Using infographics can set you apart from competitors and spice up your content marketing strategy. Try the tips given above and let us know how they re working out for you!