Open Access BPO highlights market flexibility and global competitiveness in its official launch in Davao City yesterday, August 11.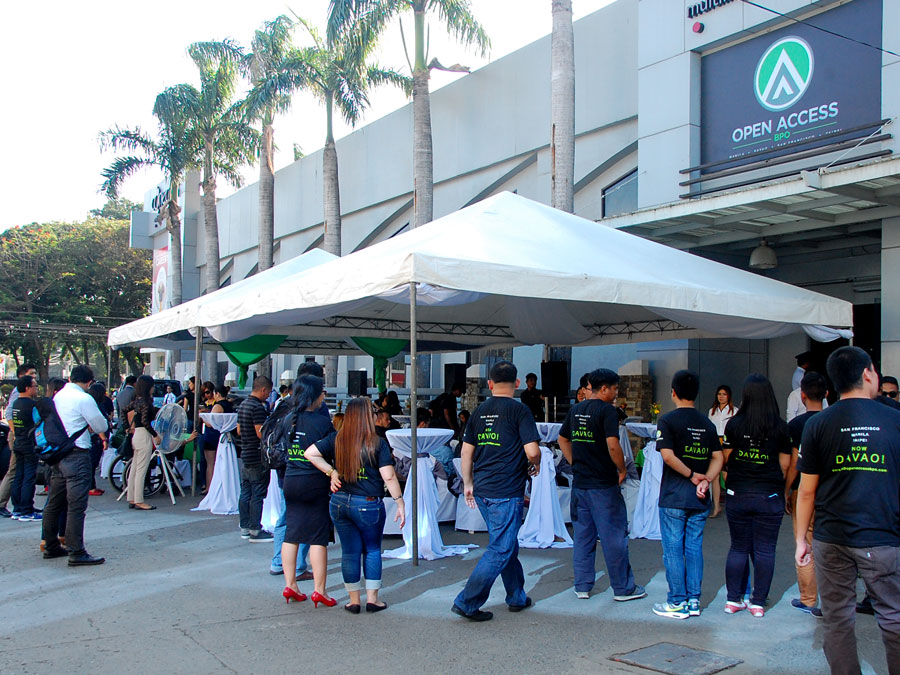 The multilingual call center, which now offers customer support in 25 languages, believes that expanding to Davao would translate into a huge market advantage.
Davao City has recently been branded as the country's top Next Wave City by the International Business Process Administration of the Philippines and the Department of Science and Technology. Considered the top sites for outsourcing in the Philippines, Next Wave Cities are selected on the basis of the following criteria: availability of English-proficient workforce, world-class IT infrastructure, low business costs, and an investment-friendly environment.
"Davao provides educated and skilled English-speaking agents at 30% less cost. This gives us another option to save more money for those companies looking to cut costs while maintaining the same standards," CEO Benjamin Davidowitz remarked.
Davao City is also considered one of the best places for investing in the Philippines based on World Bank s ease of doing business index. The city also thrives on good governance and transparency, making it all the more attractive for foreign investors and outsourcing companies.
Moreover, Open Access BPO hopes to further strengthen its customer service solutions alongside a significantly broader market reach and a more powerful workforce. Currently, the call center delivers services from four locations: San Francisco (United States), Makati City (Philippines), Taipei (Taiwan), and now Davao City (Philippines).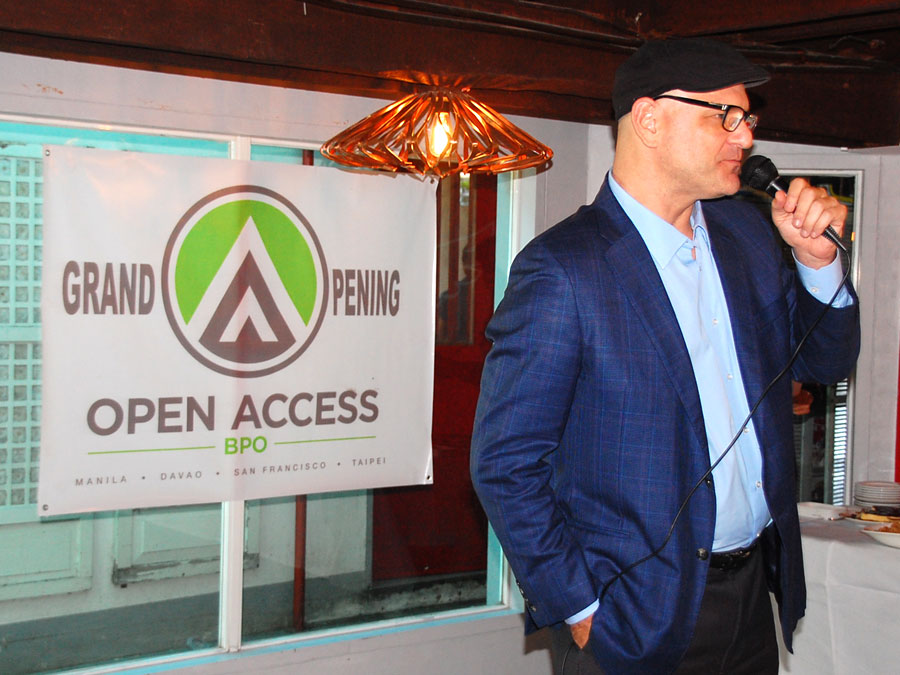 Open Access BPO's CEO Benjamin Davidowitz addresses members of the media during a press luncheon held hours before the official launch of the outsourcing company's Davao office.
"We want to stay nimble and flexible as we offer highly customized solutions for multinational companies looking to expand in Asia and Europe," Davidowitz explained.
May de Guzman, operations supervisor, and Arjay Flaviano, senior training manager, will be overseeing the company s operations in Davao. Michael Chang, HQ operations manager, will also be visiting the site on a biweekly basis.
With its Davao office, Open Access BPO is looking to add 180 more employees who will be delivering English customer service and other back office services. The site is located at G/F Filandia IT Center, Quirino Avenue corner Jacinto Extension Street, 11-B Poblacion District, Davao City, and occupies 546 square meters. In the near future, the company hopes to "build a campus [in Davao] to house more than 500 agents."