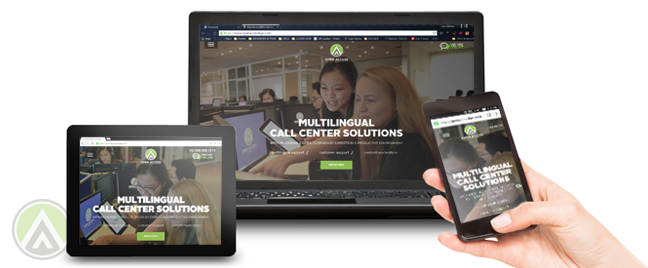 Open Access BPO, a multilingual call center in the Philippines, is happy to announce the launch of its freshly upgraded corporate website.
We at Open Access BPO aim to provide users a smooth online experience—and this is what we're giving you through our newly redesigned website.
We're delighted to tell you about our website's new primary features, all of which are geared for your convenience: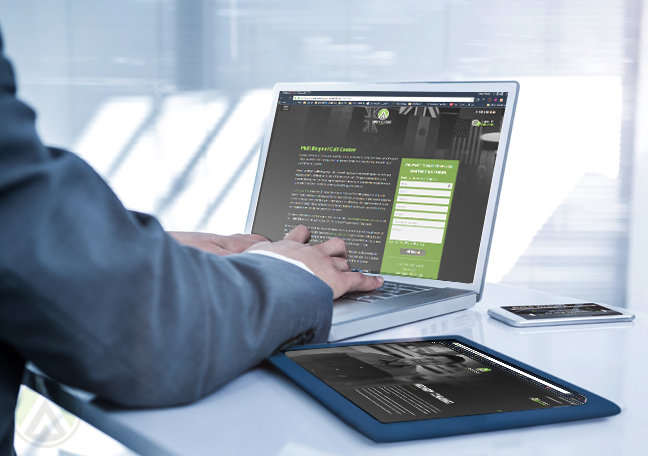 •     web design optimized for mobile and desktop
•     faster loading time
•     easier navigation
"For this new version, we made major changes on the front-end elements of the website. It now has a cleaner design for a more pleasing user experience both for mobile and desktop use. The home page video is optimized for faster content delivery that doesn't compromise quality. Scripts used for the site also enable efficient loading on any device," said Mike Pamero, our programming development manager.
All of these attributes work toward our goal: to give you the information you truly need at the shortest amount of time possible. The content that we used are therefore clear and straightforward, highlighting only the details that matter to you most.
We also seize this opportunity to introduce our organization to you, most importantly the members of the Open Access BPO family. That's why, on our home page, you'll see clips taken from different areas of our office to show you our day-to-day environment and interactions. Meanwhile, our Leaders page introduces you to the great people who keep the company running.
According to Matthew Narciso, Open Access BPO's marketing director, these web updates aim to encapsulate the changes in the company taking place during the past few months.
"We try to upgrade as much as possible every 12 to 16 months just to keep things fresh and updated. The work of representing 1,500 employees is never complete. As we add new floors and new people and services, the company itself changes. Our media should reflect that and evolve with us," Matt said.
In addition to showcasing the company's culture, our new web design aims to explain to visitors how our services work. Some of the revamped pages are as follows:
•     Open Access BPO's services
•     Advantages of outsourcing to the company
•     How our outsourcing process works
•     Why you should outsource to the Philippines
Through these updates, we hope that we can get to know one another better. Explore our newly designed website, and let us know what you think about it!