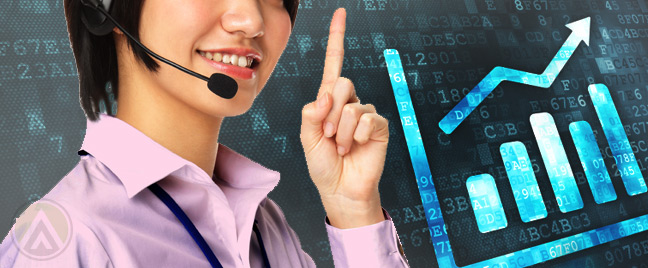 Revenues generated by Philippine call center and IT outsourcing companies grew by 17% in 2013 through the aid of foreign investors looking to expand operations in the country. This was disclosed by the Information Technology and Business Process Association of the Philippines (IBPAP).

IBPAP president and CEO Jose Mari Mercado said that the $13.2-billion revenue made by the information technology and business process outsourcing (IT-BPO) sector in 2012 hiked to $15.5 billion last year.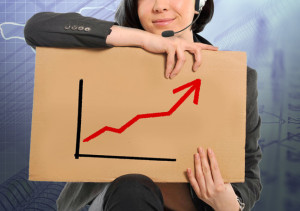 He remarked that foreign companies see the Philippines as the most preferred location for voice services and second top choice for non-voice business solutions.
This backed Mercado's estimate of another 17% revenue increase for the IT-BPO sector by the end of 2014, considering that IT-BPO employment likewise rose to 900,000 in 2013 from 2012's 777,000.
"The performance of Filipino knowledge workers industry has been such that the clients have been coming back and just asking for more and more work to be done in the Philippines," Mercado said at the Conference on United Kingdom Higher Education and Corporate Training held February 13.
Manpower and expansion plans to fuel further growth
Responding to the demand, IBPAP aims to reach the 1.40-million IT-BPO manpower count in the coming months.
"The healthcare sector is expected to grow very, very fast this year. And then the engineering services sector is another vast sector we are looking at," Mercado said.
A significant percent of the additional workforce will concentrate on back office roles opened by new players in the local outsourcing industry. Two of these BPO companies, Mercado disclosed, are an American firm with plans of opening a Philippine leg for its accounting and financial services, as well as a Japanese healthcare information services company that is eyeing an office in Metro Manila.
"They are looking at initially 200 to 300 people," he said.
An Australian insurance and financial services firm with Metro Manila operations is also looking to expand its 1,000-person workforce by opening a Cebu branch for 600 more employees.
Government organizations to provide backup
IBPAP seeks government support, particularly from the Board of Investments, to help sell Philippine call center and IT firms as a set-up shop to more international markets.
IBPAP is also tapping education authorities namely, the Technical Education and Skills Development Authority (TESDA) and the Commission on Higher Education (CHED) to heighten the preparations of graduates through trainings and programs about skills needed in IT-BPO recruitment.
In addition to that, Mercado said that the IBPAP is pursuing partnership deals with educational and training institutions in the United Kingdom to push Filipino IT-BPO workers into the British market.
Being one of the fastest growing call centers in the Philippines, Open Access BPO lives up to its reputation by only hiring competent individuals and training them according to industry benchmarks.