The Philippines enjoys a top spot in the outsourcing market, but call center recruitment remains a challenge. Find out why and more here.
The call center industry in the Philippines, amidst its booming growth, encounters notable challenges in recruitment. Ensuring effective hiring is crucial for the seamless operation of call centers. After all, skilled agents serve as the very foundation of robust customer support.
The dynamics of call center staffing in the Philippines underscore the critical need for strategic approaches in talent acquisition and retention.
The Growing Call Center Industry in the Philippines
The Philippines has become a thriving hub for the call center industry, witnessing a remarkable surge in contributions to the country's economy. This sector, marked by its dynamic growth, offers substantial employment opportunities.
Every call center in the Philippines stands as a key driver of economic development as the demand for skilled agents rise. This reflects the nation's adaptability to the evolving landscape of global business processes.
This growth, however, brings forth challenges in call center recruitment, hiring, and maintaining efficient call center staffing. Balancing this demand for skilled professionals becomes crucial to sustaining the upward trajectory of the industry.
Why are Call Centers in the Philippines on High Demand?
The high demand for call centers in the Philippines can be attributed to several factors that underscore the country's appeal as a global outsourcing destination:
Skilled Workforce: The country boasts a pool of skilled professionals, a result of robust call center recruitment and hiring practices.
Global Service Excellence: The call center industry in the Philippines has positioned itself as a global leader, making it an attractive hub for businesses worldwide.
Cost-Effective Solutions: The ability to offer cost-effective solutions without compromising service quality drives the growth of call center staffing in the Philippines.
Language Proficiency: The Filipino workforce's proficiency in English and other essential languages enhances its appeal in the global outsourcing landscape.
Geographical Advantage: The strategic location of the Philippines makes it a convenient choice for businesses looking to outsource their customer service operations.
Economic Contribution: The call center industry has become a cornerstone of the Philippine economy, significantly contributing to its GDP.
Employment Opportunities: Continuous efforts in call center recruitment and staffing have created numerous employment opportunities, driving economic growth.
Key Challenges in Call Center Recruitment
Addressing the demand for skilled agents and mitigating the impact of high turnover are central challenges faced by every call center in the Philippines. These challenges, while universal, take on unique dimensions, requiring a nuanced understanding for effective solutions.
Recruitment Strategies in the Call Center Industry
A call center in the Philippines' quest for skilled professionals requires a strategic and multifaceted approach to recruitment.
While traditional methods endure, digital platforms emerge as crucial tools for talent acquisition. This shift reflects the industry's adaptation to modern dynamics, where reaching and engaging potential candidates extend beyond conventional avenues.
Training and Development Programs
Effective training and development programs form a robust call center recruitment strategy. For any call center in the Philippines, preparing agents for their roles is of great importance. These programs encompass a spectrum of elements designed to equip agents with the skills and knowledge needed to thrive in their positions.
Key Metrics for Recruitment Success
For every call center in the Philippines, understanding the effectiveness of call center recruitment strategies is vital. Specific metrics act as guides to measure such effectiveness of not just call center hiring but also call center staffing:
The Evolution of Customer Expectations in the Digital Age
Every call center in the Philippines stands at the forefront of adapting to changing customer expectations. The immediacy of the digital landscape has redefined customer service and, consequently, call center recruitment strategies.
Meeting the Need for Instant Gratification

Customer expectations now revolve around instant gratification. The ability to provide swift, efficient, and personalized solutions has become the hallmark of exceptional service. Call center hiring processes, therefore, must focus on identifying candidates who embody a sense of urgency without compromising the quality of their interactions.

The Personalization Mandate

Personalization is not just about knowing a customer's name but also understanding their preferences, history, and unique pain points. Simply put, effective call center recruitment involves identifying candidates who can seamlessly integrate personalization into their interactions.

Adopting Multichannel Practices

The demand for multichannel experiences requires a strategic focus on candidates who can adeptly navigate diverse communication platforms. Therefore, call center staffing teams must seamlessly transition between phone, chat, email, and social media to ensure a cohesive and integrated customer journey.

Realignment of Recruitment Strategies

Aligning call center recruitment strategies with evolving customer demands is an endless cycle. Recruiters need to identify individuals who have a deep understanding of the customer journey. In other words, successful call center hiring is about selecting candidates based on their ability to deliver personalized interactions.

Technological Proficiency and Integration

Embracing technological advancements is essential for exceeding customer expectations. Therefore, every call center in the Philippines must focus on individuals who are not only tech-savvy but can also leverage tools like artificial intelligence and automation on customer interactions.

Continuous Adaptation

The digital age is synonymous with constant evolution. Therefore, the call center hiring process must nurture a workforce that can adapt to ever-changing customer expectations. It's not just about meeting the current demands but also preparing for future shifts in customer behavior and preferences.
Diversity and Inclusion Initiatives in the Workplace
Every call center in the Philippines is recognizing the profound impact of embracing diversity and inclusion initiatives. Indeed, embracing diversity is becoming an effective tactic for call centers, influencing overall team performance and customer satisfaction.
Call Center Recruitment and Hiring Practices

Prioritizing diversity involves rethinking hiring practices, ensuring that they are not only unbiased but also actively inclusive. In other words, call centers aim to attract a diverse pool of talented professionals by embracing a more holistic approach to call center hiring.

Cultural Integration in the Philippines

Every call center in the Philippines is aligning their strategies with the nation's culturally diverse landscape. Therefore, these centers actively seek candidates with linguistic and cultural proficiency, enhancing both customer interactions and internal dynamics.

Fostering Inclusive Workplace Culture

Diversity efforts extend beyond call center recruitment to cultivate an inclusive workplace culture. For instance, initiatives such as mentorship programs, employee resource groups, and training on diversity and inclusion contribute to creating an environment where every team member feels respected.

Leadership Diversity in Call Center Staffing

For call centers, acknowledging diversity is not just a bottom-up initiative but also a focus on fostering it in leadership roles. Diverse leadership teams bring a spectrum of perspectives to the decision-making process. Consequently, it drives innovation and fortifies organizational resilience.
Balancing Automation and Human Touch in Recruitment
Both automation and the human touch shape the contemporary landscape of call center recruitment in the Philippines. More specifically, this infusion of efficiency ensures that the pace and scale of call center hiring align with the dynamic demands of the industry.
Efficient Automation Tools: Embracing automated tools streamlines screening and assessments, optimizing the pace of call center recruitment.
Human-Centric Approach: Despite automation, the industry recognizes the irreplaceable value of the human touch, particularly in personalized communication during interviews.
Positive Candidate Experience: The fusion of efficiency and personal connection ensures a positive experience for candidates. As a result, it contributes to a holistic approach to call center hiring.
Preserving Uniqueness: Integrating automation with human interactions unveils candidates' unique attributes, going beyond what automated evaluations can capture.
Technology Integration: This involves leveraging technology as an enabler, maintaining a strategic balance between efficiency and personal connection in call center staffing.
Adapting to Remote Work in Call Centers
Every call center in the Philippines is swiftly adapting to the remote work landscape. However, this brings about unique challenges and innovative solutions when it comes to call center recruitment.
Managing Recruitment Processes in a Virtual Environment

Navigating the virtual realm in call center hiring involves addressing challenges in candidate assessment and maintaining effective communication.

Virtual Candidate Assessment: Utilize video interviews and advanced applicant tracking systems to assess candidates remotely, ensuring suitability for virtual roles.
AI-Driven Recruitment Platforms: Implement AI-driven platforms to enhance the efficiency of candidate screening, streamlining the hiring process in a remote setting.
Virtual Onboarding and Training: Establish virtual onboarding processes and training programs to seamlessly integrate remote agents into the call center environment.

Strategies for Onboarding and Training Remote Agents in the Philippines

Onboarding and training remote agents in the Philippines demand special considerations for team cohesion and effective knowledge transfer.

Virtual Orientation Sessions: Conduct virtual orientation sessions to introduce remote agents to the call center's culture, values, and expectations.
Interactive Training Modules: Develop interactive and engaging training modules that cover essential skills and knowledge required for the call center role.
Technology Familiarization: Provide comprehensive training on the tools and technologies to ensure remote agents are proficient in using these resources.
In conclusion, every call center in the Philippines faces unique recruitment challenges that require innovative and adaptable solutions. The evolution of customer expectations, emphasis on diversity, and the shift to remote work further complicate the landscape.
However, with strategic call center recruitment, training, and embracing technological advancements, the industry can overcome these challenges and continue to thrive.
Open Access BPO is one of the outsourcing firms in the Philippines who conduct training programs for its agents. We embrace diversity and inclusion as part of our identity, and we demonstrate it by giving everyone a fair chance to be a strong link between brands and customers.
Visit our careers page if you are interested in joining our team. If you are a business owner looking for a multilingual and multichannel outsourcing partner, you can also reach out to us here.


Local business analysts predicted that the inclusion of seven Philippine cities in the latest Tholons outsourcing report will attract more investors who want to outsource to a call center in the Philippines. But is the country's business process outsourcing (BPO) industry ready for them?
To accommodate the growing demand for outsourced services, firms with local operations would need to expand not just their workplace but also their workforce. BPO companies don t see infrastructure unavailability as a roadblock because of Metro Manila's high office space absorption rate, but they are still facing challenges when it comes to hiring the right fit for the outsourced roles.
The IT and Business Process Association of the Philippines (IBPAP) even admitted that only nine out of every 100 entry-level applicants get hired, while 20 to 40 candidates would need to undergo training before they pass, and the rest gets sent home.
The biggest reason for this highly imbalanced ratio is the applicants' lack of experience or related skills required to land a position in any IT team or call center in the Philippines. The applicants, despite most of them having college degrees, fail in critical thinking tests and display poor oral communication abilities.
IBPAP revealed that written comprehension of the universal language isn't that much of an issue, but when it comes to using conversational English on the phone, prospecting call center agents fail. Also, most candidates show very little knowledge about the trade.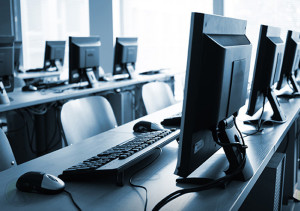 These issues are what prompted the local BPO sector to partner with government organizations such as the Technical Education and Skills Development Authority (TESDA) and the Commission on Higher Education (CHED) to fill the manpower demand of the industry.
To help arm the workforce with the basics of outsourcing before they join the industry, CHED created a tertiary education curriculum that includes outsourcing-related subjects such as Service Culture, Fundamentals of Business Outsourcing, and Business Communications.
TESDA, on the other hand, offers industry-based training courses and work scholarships to help call center hopefuls land a position in the BPO company they aspire. TESDA also endorses their graduates to partner firms, thus promising them work within just two to three months after taking the program.
Recruitment isn t a new challenge for BPO companies in the Philippines, but with its ever-climbing stature as a world-class outsourcing destination, the industry is fulfilling the expectations of foreign investors through these training initiatives.