Local business analysts predicted that the inclusion of seven Philippine cities in the latest Tholons outsourcing report will attract more investors who want to outsource to a call center in the Philippines. But is the country's business process outsourcing (BPO) industry ready for them?
To accommodate the growing demand for outsourced services, firms with local operations would need to expand not just their workplace but also their workforce. BPO companies don t see infrastructure unavailability as a roadblock because of Metro Manila's high office space absorption rate, but they are still facing challenges when it comes to hiring the right fit for the outsourced roles.
The IT and Business Process Association of the Philippines (IBPAP) even admitted that only nine out of every 100 entry-level applicants get hired, while 20 to 40 candidates would need to undergo training before they pass, and the rest gets sent home.
The biggest reason for this highly imbalanced ratio is the applicants' lack of experience or related skills required to land a position in any IT team or call center in the Philippines. The applicants, despite most of them having college degrees, fail in critical thinking tests and display poor oral communication abilities.
IBPAP revealed that written comprehension of the universal language isn't that much of an issue, but when it comes to using conversational English on the phone, prospecting call center agents fail. Also, most candidates show very little knowledge about the trade.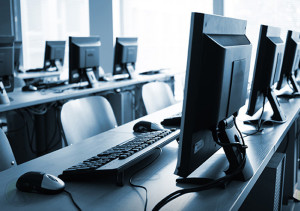 These issues are what prompted the local BPO sector to partner with government organizations such as the Technical Education and Skills Development Authority (TESDA) and the Commission on Higher Education (CHED) to fill the manpower demand of the industry.
To help arm the workforce with the basics of outsourcing before they join the industry, CHED created a tertiary education curriculum that includes outsourcing-related subjects such as Service Culture, Fundamentals of Business Outsourcing, and Business Communications.
TESDA, on the other hand, offers industry-based training courses and work scholarships to help call center hopefuls land a position in the BPO company they aspire. TESDA also endorses their graduates to partner firms, thus promising them work within just two to three months after taking the program.
Recruitment isn t a new challenge for BPO companies in the Philippines, but with its ever-climbing stature as a world-class outsourcing destination, the industry is fulfilling the expectations of foreign investors through these training initiatives.