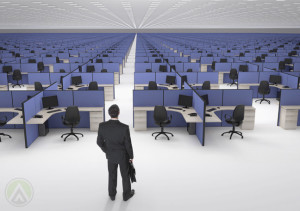 The Philippine outsourcing industry is facing a shortage in workers, according to the IT-Business Process Association of the Philippines (IBPAP), the Philippine Daily Inquirer reported recently.
IBPAP President Jose Mari Mercado explained that this huge demand has surpassed the country's pool of business process outsourcing (BPO) professionals. This can be attributed to the industry's rapid growth of 20% annually since 2007.
Mercado noted that there is a shortage of financing and accounting professionals, and experienced middle managers that may take years to fill. There are concerns that this could dampen the growth of the BPO industry in the country.
How the country is addressing this challenge
Labor shortage is not a new issue. In its previous industry report, the Contact Center Association of the Philippines (CCAP) cites it as one of the top challenges of the industry, alongside high power costs and English skills.
Currently, IBPAP is working together with government and educational institutions. This partnership aims to develop courses that are geared to produce graduates with the right skills to qualify for positions in the Philippine outsourcing industry.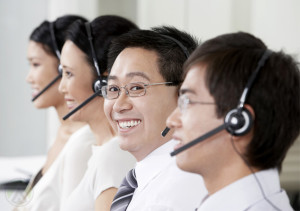 Recently, it has teamed up with the Commission on Higher Education (CHED) to create an industry-based curriculum among universities and colleges. It includes subjects such as Fundamentals of Business Outsourcing, Business Communications, and Service Culture.
A government organization, the Technical Education and Skills Development Authority (TESDA) offers programs that help increase the employability of locals in the industry. Its Industry-Based Training for Work Scholarship Program (I-TWSP) aims to help near-hire applicants become BPO workers in as fast as two to three months. TESDA then endorses the graduates to its partner firms.
Other TESDA-accredited schools are also offering short courses for call center training, information technology, and many others.
The industry is striving to address the issue of talent supply in the country. It targets 1.3 million employees and $25 billion in earnings by 2016.
Open Access BPO is a Philippine-based outsourcing company offering customer service, technical support, and telemarketing services. We also have an array of non-voice and back office solutions for various businesses worldwide. Learn more about us in our official page and Google+ account.